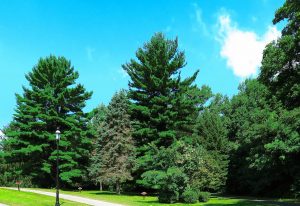 On September 16, 2018, St. Joseph Cupertino Fraternity will once again hold its annual family picnic at the Shrine of St. Anthony beginning with 12 noon Mass in the friary chapel. The picnic festivities will begin at 1 pm but not at the Manor House as in past years, as the Manor House is still under renovation. The picnic area will be located across the parking lot where the chapel entrance is located, slightly up the hill to the right of the Stations of the Cross.
We are asking members and visitors to either bring a potluck dish or side dish or a dessert. Hot dogs, hamburgers, soda, and water will be served. Unfortunately, there are no electrical outlets in the area so we will not be able to hook up crock-pots or warmers to heat up food.
The picnic will take the place of our September gathering. The St. Joseph Cupertino Fraternity family is looking forward to seeing you and your family at this year's picnic.