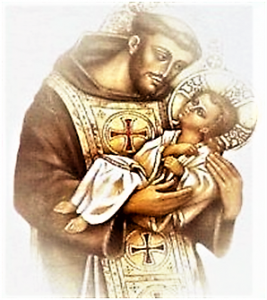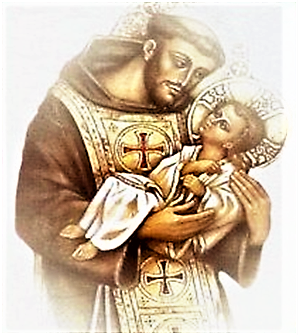 Advent Day 10
Mountain Top Vision
Continuing with our focus on Isaiah during the beginning of Advent, the prophet asserts, "Many peoples shall come and say, 'come let us climb the Lord's mountain…that he may instruct us in his ways and we may walk in his paths'" (Is 2:3).
For the classical philosophers, wisdom is obtained from the hilltop, because the hilltop is where we see how everything fits together and finds harmony. It is a place of rarified air and clarity of vision. And it is precisely this place that the Church calls us to witness the connection whereby we all remain uniquely ourselves but are also all united to each other through love.
The problem is that sin blocks this view and prevents this union. We are caught in the myriad debates, disagreements, and battles predicated upon our own wills, and we lose sight of the larger picture.
From our vantage point, the world is not like the vision Isaiah presents. But it should be, and it will be under the direction of God's grace. Consider Isaiah's next line: "He will judge between the nations, and impose terms on many peoples. They shall beat their swords into plowshares and their spears into pruning hooks" (Is 2:4).
Here is one of the most powerful and important elements of this mountain-top vision. The divine center will establish an ordo, a design, among the nations. And the great sign of this will be peace. The nations will take their weapons of war and turn them into instruments of cultivation.
What's the lesson for us today, during Advent? When we see the world clearly, our energies are properly directed and they become life-giving and not death-dealing. So what are you doing today to catch Isaiah's vision and bring life into the world?
Advent Day 9
Rethinking Our Life
What will the Second Coming look like? It will involve a complete re-thinking and re-working of our lives. To find out why, let's turn to a lyrical passage from the second chapter of the book of the prophet Isaiah, a section of Scripture for which I have a special affection: "In days to come, the mountain of the Lord's house shall be established as the highest mountain and raised above the hills" (Is 2:2)."
The mountain of the Lord's house is Mount Zion, the place of the Temple. This means that in the age of the Messiah, the worship of the living God will be the center and summit of life, the good above any and all goods.
When we worship the true God, we become interiorly and exteriorly ordered; from adoration, right order flows. But how will this play in a society in which the vast majority of people have stopped worshipping God? How will it play in a world in which sex, pleasure, money, power, and honor are regularly worshiped?
Well, look at Isaiah's next line: "all nations shall stream toward it and say: 'Come, let us climb the Lord's mountain…that he may instruct us in his ways.'" We in our dysfunction like to set up boundaries, divisions, and separations. We like to keep our people in, and everybody else out. I don't know how happy we'd be with all nations streaming together to one place, but this is precisely what God wants.
More to it, on this mountain, Isaiah tells us, we're all going to take instruction from God. How do you think that will play in our self-asserting, self-esteem society, going its own way on its own terms? To say that Jesus is coming is to say that the Lord is coming, the Lord who teaches and governs and masters.
This is what the coming of Christ the Lord means. It will cause us to re-order our worship toward God, welcome all people into the Kingdom, and submit to the Lordship of Jesus.
Christ is coming soon, and with him this radical shift. Are you ready?
Advent Day 8
A New Beginning
(Second Sunday in Advent)
Opening lines matter, especially when we're dealing with a great writer. That's true with the Gospel penned by a literary and theological genius whom we know simply as "Mark."
Mark inaugurates his Gospel with this line: "The beginning of the gospel of Jesus Christ, the Son of God."
Every word here matters, but especially the first one. It is a word fraught with significance for biblical people. Arche, in Mark's Greek, is a translation of Bereshith, the opening word of the Bible—we translate it as, "In the beginning." Arche means that a new creation, some new and unheard of order is emerging out of chaos. John uses the same word about twenty years later when he starts his Gospel with En arche: "In the beginning was the Word."
Everything Mark is about to tell in his story is about drawing new order out of chaos, about starting over, about a second chance and a new creation.
How and where does that new beginning commence? With the birth of a baby, in a small, forgotten outpost of the Roman Empire.
Advent Day 7
How Can We Fully Enter Into Advent?
I think one of the best ways to enter into Advent is to get reacquainted with the Bible. Many Catholics don't know the Bible very well. Vatican II called for a revival in biblical studies, but I don't think that's happened yet, at least among average Catholics.
We need to understand the great biblical story, beginning with Creation and the Fall, the formation of Israel, the coming of the prophets and patriarchs, and finally the formation of a people that leads to the coming of a savior. It's only when we get the sweep of that whole story that we understand why the coming of the savior matters, and what the coming of the savior even means.
When you extract Jesus from the biblical narrative, he becomes a mere guru, teacher, or philosopher. That's all our culture gives us: Jesus as another mystic, seer, or sage. But when you see Jesus against the backdrop of the great story of Israel, now you see that he's the savior.
So this Advent, I would recommend to all Catholics, open up your Bible and get deeply immersed in the great biblical story.
Advent Day 6
Active Waiting
As we've already seen, Advent is a time of waiting. But does this mean that we do nothing? That we sit like lumps? No. In fact, there is something very "active" about waiting.
Do you recall how lively and attentive you are when you are eagerly waiting for someone to arrive? When you watch for every car that comes by when you are waiting at the airport? Every sense strains to take in what is happening. Your mind is alive with expectation; your spirit is jumping.
This is what waiting means in the spiritual sense; this is the mood of Advent. We're invited to actively wait, attuned to the coming Christ, looking for him in the Liturgy, the Scriptures, in prayer, and in all those around us who bear his image.
Advent Day 5
SLASHING THE ROOTS OF OUR SIN
In the Gospel of Matthew, we hear Jesus say, "Even now the axe lies at the root of the trees. Therefore every tree that does not produce good fruit will be cut down and thrown into the fire."
It's a peculiar image in some ways, an axe that cuts to the very roots, leaving no stump behind. But this is the way of Jesus. He wants a total renovation of our lives. He wants to get to the roots of our sin and dysfunction, addressing not just the symptoms, but the deep causes.
If your relational life or your sexual life is dysfunctional, Jesus wants to root out the problem and not just change the behavior. If your professional life has become tainted by sin, Jesus wants to cut to the roots of it, in your pride, or fear, or ambition. Perhaps there is a pattern of violence in your behavior. Christ wants to get to the envy or greed that lies behind it.
Jesus will separate what is life-giving and nourishing in us from what is merely chaff. We are always a mix, but we must not settle for a halfway spiritual life.
Advent Day 4
The Days are Coming
The earliest Christian text we possess is 1 Thessalonians, written sometime in the early fifties of the first century. Paul tells this little church, which he had founded, to be ready for the coming of the Savior: "Now may God himself, our Father, and our Lord Jesus direct our way to you, and may the Lord make you increase and abound in love for one another and for all, just as we have for you, so as to strengthen your hearts, to be blameless in holiness before our God and Father at the coming of our Lord Jesus with all his holy ones" (1 Th 3:11-13).
Paul had seen the risen Jesus, and everything else in his life fell away. Everything he had considered central—the law, his livelihood, his own tradition—now appeared to him as "rubbish." Everything was re-arranged around this new massive reality of a crucified man having come back from the dead.
The Resurrection meant that God was truly the Lord of history, that all of the suffering, anxiety, and injustice of the world would be conquered and that a new, transformed life was held out to us. And so now the obligation was clear and simple: start living life in accord with the coming Christ.
Wait and watch for him, for a new world is undoubtedly coming. Paul almost certainly felt that this new world would fully emerge in his own lifetime, but though he was wrong about that detail, his recommendation is of permanent value.
As Paul tells the Thessalonians, in light of Christ, risen from the dead, the old world is marginalized, dis-empowered, and passing away. And therefore, those who live in accord with Christ are, in fact, on the winning side.
Advent Day 3
I'm Waiting, I'm Waiting
Advent is the liturgical season of vigilance or, to put it more mundanely, of waiting. During the four weeks prior to Christmas, we light the candles of our Advent wreaths and put ourselves in the spiritual space of the Israelite people who, through many long centuries, waited for the coming of the Messiah.
In the wonderful avant-garde German movie "Run Lola Run," a young woman finds herself in a terrible bind: she needs to gather an enormous amount of money in a ridiculously short period of time. Throughout the movie she runs and runs, desperately trying through her own frantic efforts to make things right, but nothing works. Finally, at the moment when she finds herself at the absolute limit of her powers, she slows to a trot, looks up to heaven and says, "Ich warte, ich warte" ("I'm waiting, I'm waiting").
Though she does not explicitly address God, and though there has been no hint throughout the movie that Lola is the least bit religious, this is undoubtedly a prayer. And in the immediate wake of her edgy request a rather improbable solution to her problem presents itself.
Lola's prayer has always reminded me of Simone Weil, that wonderful and mysterious twentieth-century French mystic whose entire spirituality is predicated upon the power of waiting, or, in her language, of expectation. In prayer, Weil taught, we open our souls, expecting God to act even when the content of that expectation remains unclear.
In their curious vigilance and hoping against hope, both Lola and Simone are beautiful Advent figures. "I'm waiting, I'm waiting," they both exclaim. And so are we.
Advent Day 2
Three Advent Practices
What practically can we do during this season of waiting and vigil keeping? What are some practices that might incarnate for us the spirituality of the season?
How about the classically Catholic discipline of Eucharistic adoration? To spend a half-hour or an hour in the presence of the Lord is not to accomplish or achieve very much, but it is a particularly rich form of spiritual waiting.
As you keep vigil before the Blessed Sacrament, bring to Christ some problem or dilemma that you have been fretting over, and then pray, "Lord, I'm waiting for you to solve this, to show me the way out, the way forward. I've been running, planning, worrying, but now I'm going to let you work." Then, throughout Advent, watch attentively for signs.
Also, when you pray before the Eucharist, allow your desire for the things of God to intensify; allow your heart and soul to expand. Pray, "Lord, make me ready to receive the gifts you want to give," or even, "Lord Jesus, surprise me."
A second – and more offbeat – suggestion: Do a jigsaw puzzle. Find one of those big, complex puzzles with thousands of small pieces; one that requires lots of time and plenty of patience, and make of it an Advent project. As you assemble the puzzle think of each piece as some aspect of your life: a relationship, a loss, a failure, a great joy, an adventure, a place where you lived, something you shouldn't have said, an act of generosity. So often the events of our lives seem like the thousand pieces of a puzzle lying incoherently and disconnectedly before us. As you patiently put the puzzle together, meditate on the fact that God is slowly, according to his own plan and purpose, ordering the seemingly unrelated and incongruous events of our lives into a picture of great beauty.
Finally, take advantage of traffic jams and annoying lines-really anything that makes you wait. And let the truth of what 18th-century spiritual writer Jean-Pierre de Caussade said sink in: "Whatever happens to you in the course of a day, for good or ill, is an expression of God's will." Instead of cursing your luck, banging on the steering wheel, or rolling your eyes in frustration, see the wait as a spiritual invitation this Advent.
Advent Day 1
Adventus
Advent (Adventus) means arrival. Arrivals can be wonderful and joyous, but they can also scare the life out of us. They can be terrifying for something breaks in to upset and re-arrange the current state of affairs.
Jesus speaks of such an arrival and says to his disciples, "The coming of the Son of Man will repeat what happened in Noah's time" (Mt 24:37). Those are not very reassuring words. Then he adds that people were eating and drinking, marrying and being given in marriage, right up to the time of the flood, and then, when it came, they were destroyed with shocking suddenness. The end of an old world had arrived, but the inhabitants of that world were clueless. A new world was coming, but its prospective citizens had no idea how to prepare for it.
What would that look like in our day? Well, imagine a huge comet crashing into the earth. Scientists tell us this would destroy civilization and life as we know it. But what if we knew that a comet was coming and we did nothing about it? We didn't adjust in any way to it? This was the situation of those in Noah's time and, Jesus suggests, those in his own time.
Jesus breaks into our sinful world like a cleansing fire or like a wild storm –or like a comet–and he brings a revolution. That's the way he arrives. ~ Bishop Robert Barron