June 3
Wednesday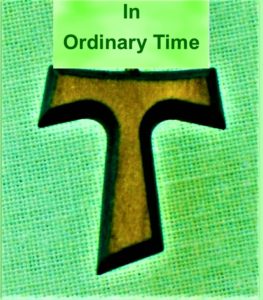 Saint Charles Lwanga and Companions
Martyrs
Memorial
Today is the Memorial of St. Charles Lwanga and Companions, the martyrs of Uganda. Charles Lwanga was a page in the royal court of Mwanga, the king of the Baganda in the south of what is now Uganda. Mwanga was young and his country was under many outside pressures. He became mentally unstable and increasingly hostile to Christians. When Joseph Mkasa, the master of the pages and a Catholic catechist, tried to protect the younger pages from the rages and sexual advances of the king, Joseph was beheaded. Charles Lwanga, also a Catholic, was appointed to succeed him. One morning the king assembled the pages and told those who were Christians to stand apart. When they said they intended to remain Christians, they were burned to death. One of their executioners reported that the young men prayed softly as they died. Those martyred by Mwanga included both Catholics and other Christians. Charles and his companions were beatified in 1920 and canonized in 1964. St. Charles Lwanga is the patron saint of African youth.
Audio of Today's Readings
Today's Gospel
MK 12:18-27
Some Sadducees, who say there is no resurrection,
came to Jesus and put this question to him, saying,
"Teacher, Moses wrote for us,
If someone's brother dies, leaving a wife but no child,
his brother must take the wife
and raise up descendants for his brother.
Now there were seven brothers.
The first married a woman and died, leaving no descendants.
So the second brother married her and died, leaving no descendants,
and the third likewise.
And the seven left no descendants.
Last of all the woman also died.
At the resurrection when they arise whose wife will she be?
For all seven had been married to her."
Jesus said to them, "Are you not misled
because you do not know the Scriptures or the power of God?
When they rise from the dead,
they neither marry nor are given in marriage,
but they are like the angels in heaven.
As for the dead being raised,
have you not read in the Book of Moses,
in the passage about the bush, how God told him,
I am the God of Abraham, the God of Isaac,
and the God of Jacob?
He is not God of the dead but of the living.
You are greatly misled."
Bishop Robert Barron's Reflection:
June 4
Thursday
Audio of Today's Readings
Today's Gospel
MK 12:28-34
One of the scribes came to Jesus and asked him,
"Which is the first of all the commandments?"
Jesus replied, "The first is this:
Hear, O Israel!
The Lord our God is Lord alone!
You shall love the Lord your God with all your heart,
with all your soul, with all your mind,
and with all your strength.
The second is this:
You shall love your neighbor as yourself.
There is no other commandment greater than these."
The scribe said to him, "Well said, teacher.
You are right in saying,
He is One and there is no other than he.
And to love him with all your heart,
with all your understanding,
with all your strength,
and to love your neighbor as yourself
is worth more than all burnt offerings and sacrifices."
And when Jesus saw that he answered with understanding,
he said to him, "You are not far from the Kingdom of God."
And no one dared to ask him any more questions.
Bishop Robert Barron's Reflection
June 5
Friday
Memorial of Saint Boniface, Bishop and Martyr
Audio of Today's Readings
Today's Gospel
MK 12:35-37
As Jesus was teaching in the temple area he said,
"How do the scribes claim that the Christ is the son of David?
David himself, inspired by the Holy Spirit, said:
The Lord said to my lord,
'Sit at my right hand
until I place your enemies under your feet.'
David himself calls him 'lord';
so how is he his son?"
The great crowd heard this with delight.
Bishop Robert Barron's Reflection
June 6
Saturday
Audio of Today's Readings
Today's Gospel
MK 12:38-44
In the course of his teaching Jesus said,
"Beware of the scribes, who like to go around in long robes
and accept greetings in the marketplaces,
seats of honor in synagogues,
and places of honor at banquets.
They devour the houses of widows and, as a pretext,
recite lengthy prayers.
They will receive a very severe condemnation."
He sat down opposite the treasury
and observed how the crowd put money into the treasury.
Many rich people put in large sums.
A poor widow also came and put in two small coins worth a few cents.
Calling his disciples to himself, he said to them,
"Amen, I say to you, this poor widow put in more
than all the other contributors to the treasury.
For they have all contributed from their surplus wealth,
but she, from her poverty, has contributed all she had,
her whole livelihood."
Bishop Robert Barron's Reflection
June 8
Monday
Blessed Isabella, OFS of France
1225-1270
Secular Franciscan
Isabella was the sister of King Saint Louis IX of France, a member of the Secular Franciscan Order. Her mother, the saintly Queen Blanche, bore this child special affection because, after the death of her husband, Isabella was the only daughter still living.
Isabella was endowed with remarkable gifts, and special attention was paid to educate her in the requirements of her high position. She knew Latin perfectly and could read the writings of the Fathers of the Church in that language. She was, however, no less capable in accomplishments that are peculiarly feminine. With consummate artistry she embroidered vestments for divine services, and took great pleasure in working for the poor and the sick.
The princess loved and honored her saintly brother Louis, who was her senior by ten years and had then been king for many a year. But her love for God was still greater. One day she was knitting a new-fashioned nightcap. The king asked her to give it to him when finished. "No," she said, "this is the first of its kind and I must make it for my Savior Jesus Christ." Accordingly, she gave it to a poor sick person, and then made another for the king.
Her life in the royal palace was as retired as that of a nun in her convent. Hardly ever did she speak at mealtime. The choicest food she sent to the sick, and she ate so little even of the ordinary food that it was remarkable how she could live. She fasted three days every week. All the court considered the princess a saint. One of the court ladies, who wrote her life, says, "We beheld in her a mirror of innocence, and at the same time an admirable model of penance, a lily of purity, a fragrant rose of patience and self-renunciation, and endless fountain of goodness and mercy."
Isabella's only desire was to belong entirely to God, and so she took the vow of perpetual virginity. However, Emperor Frederick II sought her consent for marriage with his eldest son Conrad. Her mother, her brother, the king, and even Pope Innocent IV would have liked to see the marriage take place for the good of the State and the Church. But Isabella wrote the Holy Father a letter in which she expressed such high regard for consecrated virginity and so strong a desire to persevere in it, that the pope praised her highly and encouraged her in her noble sentiments.
When her mother died, Isabella wished to withdraw from the court in order to consecrate herself entirely to God in a convent. With the king's assistance she built a convent for the Poor Clares at Longchamps near Paris, and then with several ladies of the court she obtained admission. At the request of the Holy Father, the strict rule of St Clare was mitigated for this community by St Bonaventure, who was minister general of the Franciscan Order at that time, and the modified rule was confirmed anew by Pope Urban IV.
At Isabella's request, the convent was named for the Humility of Our Blessed Lady. She lived there nine years and desired nothing more than to be a humble subject although she surpassed everyone in sanctity. At her death in 1270 angels were heard singing. Several miracles occurred also after her death, and so Pope Leo X beatified her.
Today's Gospel
MT 5:1-12
When Jesus saw the crowds, he went up the mountain,
and after he had sat down, his disciples came to him.
He began to teach them, saying:
"Blessed are the poor in spirit,
for theirs is the Kingdom of heaven.
Blessed are they who mourn,
for they will be comforted.
Blessed are the meek,
for they will inherit the land.
Blessed are they who hunger and thirst for righteousness,
for they will be satisfied.
Blessed are the merciful,
for they will be shown mercy.
Blessed are the clean of heart,
for they will see God.
Blessed are the peacemakers,
for they will be called children of God.
Blessed are they who are persecuted for the sake of righteousness,
for theirs is the Kingdom of heaven.
Blessed are you when they insult you and persecute you
and utter every kind of evil against you falsely because of me.
Rejoice and be glad,
for your reward will be great in heaven.
Thus they persecuted the prophets who were before you."
Bishop Robert Barron's Reflection
June 9
Tuesday
Today's Gospel
MT 5:13-16
Jesus said to his disciples:
"You are the salt of the earth.
But if salt loses its taste, with what can it be seasoned?
It is no longer good for anything
but to be thrown out and trampled underfoot.
You are the light of the world.
A city set on a mountain cannot be hidden.
Nor do they light a lamp and then put it under a bushel basket;
it is set on a lampstand,
where it gives light to all in the house.
Just so, your light must shine before others,
that they may see your good deeds
and glorify your heavenly Father."
Bishop Robert Barron's Reflection
June 10
Wednesday
Today's Gospel
MT 5:17-19
Jesus said to his disciples:
"Do not think that I have come to abolish the law or the prophets.
I have come not to abolish but to fulfill.
Amen, I say to you, until heaven and earth pass away,
not the smallest letter or the smallest part of a letter
will pass from the law,
until all things have taken place.
Therefore, whoever breaks one of the least of these commandments
and teaches others to do so
will be called least in the Kingdom of heaven.
But whoever obeys and teaches these commandments
will be called greatest in the Kingdom of heaven."
Bishop Robert Barron's Reflection
June 11
Thursday
Saint Barnabas, Apostle
Today's Gospel
MT 5:20-26
Jesus said to his disciples:
"I tell you, unless your righteousness surpasses that
of the scribes and Pharisees,
you will not enter into the Kingdom of heaven.
"You have heard that it was said to your ancestors,
You shall not kill; and whoever kills will be liable to judgment.
But I say to you, whoever is angry with his brother
will be liable to judgment,
and whoever says to his brother, Raqa,
will be answerable to the Sanhedrin,
and whoever says, 'You fool,' will be liable to fiery Gehenna.
Therefore, if you bring your gift to the altar,
and there recall that your brother
has anything against you,
leave your gift there at the altar,
go first and be reconciled with your brother,
and then come and offer your gift.
Settle with your opponent quickly while on the way to court with him.
Otherwise your opponent will hand you over to the judge,
and the judge will hand you over to the guard,
and you will be thrown into prison.
Amen, I say to you,
you will not be released until you have paid the last penny."
Bishop Robert Barron's Reflection
June 12
Friday
Today's Gospel
MT 5:27-32
Jesus said to his disciples:
"You have heard that it was said, You shall not commit adultery.
But I say to you,
everyone who looks at a woman with lust
has already committed adultery with her in his heart.
If your right eye causes you to sin,
tear it out and throw it away.
It is better for you to lose one of your members
than to have your whole body thrown into Gehenna.
And if your right hand causes you to sin,
cut it off and throw it away.
It is better for you to lose one of your members
than to have your whole body go into Gehenna.
"It was also said,
Whoever divorces his wife must give her a bill of divorce.
But I say to you,
whoever divorces his wife (unless the marriage is unlawful)
causes her to commit adultery,
and whoever marries a divorced woman commits adultery."
Bishop Robert Barron's Reflection
June 13
Saturday
Saint Anthony of Padua, Priest and Doctor of the Church
Feast Day
Anthony was born in the year 1195 at Lisbon, the capital of Portugal, where his father was a captain in the royal army. Already at the age of fifteen years the youth had entered the Congregation of Canons Regular of St. Augustine, and was devoting himself with great earnestness to study and to the practice of piety in the monastery at Coimbra, when a significant event, which occurred in the year 1220, changed his entire career.
The relics of St. Berard and companions, the first martyrs of the Franciscan Order, were being brought from Africa to Coimbra. At the sight of them, Anthony was seized with an intense desire to suffer martyrdom as a Franciscan missionary in Africa. In response to his repeated and humble petitions, the permission of his superiors to transfer to the Franciscan Order was reluctantly given. At his departure, one of the canons said to him ironically, "Go, then, perhaps you will become a saint in the new order." Anthony replied, "Brother, when you hear that I have become a saint, you will praise God for it."
In the quiet little Franciscan convent at Coimbra he received a friendly reception, and in the very same year his earnest wish to be sent to the missions in Africa was fulfilled. But God had decreed otherwise. Anthony scarcely set foot on African soil when he was seized with a grievous illness. Even after recovering from it, he was so weak that, resigning himself to the will of God, he boarded a boat back to Portugal. But a storm drove the ship to the coast of Sicily, and Anthony went to Assisi, where the general chapter of the order was held in May, 1221.
As he still looked weak and sickly, and gave no evidence of his scholarship, no one paid any attention to the stranger until Father Gratian, provincial of Romagna, had compassion on him and sent him to the quiet little convent near Forli. There Anthony remained nine months occupied in the lowliest duties of the kitchen and convent, and to his heart's content he practiced interior as well as exterior mortification.
But the hidden jewel was soon to appear in all its brilliance. Anthony was sent to Forli with some other brethren, to attend the ceremony of ordination. At the convent there the superior wanted somebody to give an address for the occasion. Everybody excused himself, saying that he was not prepared, until Anthony was finally asked to give it. When he, too, excused himself most humbly, his superior ordered him by virtue of the vow of obedience to give the sermon. Anthony began to speak in a very reserved manner; but soon holy animation seized him, and he spoke with such eloquence, learning, and unction that everybody was fairly amazed.
When St. Francis was informed of the event, he gave Anthony the mission to preach all over Italy. At the request of the brethren, Anthony was later commissioned also to teach theology, "but in such a manner, St. Francis distinctly wrote, "that the spirit of prayer be not extinguished either in yourself or in the other brethren."
St. Anthony himself placed greater value on the salvation of souls than on learning. For that reason he never ceased to exercise his office as preacher along with the work of teaching. The concourse of hearers was sometimes so great that no church was large enough to accommodate the audiences and he had to preach in the open air. He wrought veritable miracles of conversion. Deadly enemies were reconciled with each other. Thieves and usurers made restitution of their ill gotten goods. Calumniators and detractors recanted and apologized. He was so energetic in defending the truths of the Catholic Faith that many heretics re-entered the pale of the Church, so that Pope Gregory IX called him "the ark of the covenant."
Once he was preaching at Rimini on the seacoast. He noticed that a group of heretics turned their backs to him and started to leave. Promptly the preacher turned to the sea and called out to the fishes: "Since the heretics do not wish to listen to me, do you come and listen to me!" And marvelous to say, shoals of fish came swimming and thrust their heads out of the water as if to hear the preacher. At this the heretics fell at Anthony's feet and begged to be instructed in the truth.
The blessings of St. Anthony's preaching were not confined to Italy. St. Francis sent him to France, where for about three years (1225-1227) he labored with blessed results in the convents of his order as well as o]in the pulpit. In all his labors he never forgot the admonition of his spiritual Father, that the spirit of prayer must not be extinguished. If he spent the day in teaching, and heard the confessions of sinners till late in the evening, then many hours of the night were spent in intimate union with God.
Once a man, at whose home Anthony was spending the night, came upon the saint and found him holding in his arms a child of unspeakable beauty surrounded with heavenly light. It was the Child Jesus.
In 1227, Anthony was elected minister provincial of upper Italy; and then he resumed the work of preaching. Due to his taxing labors and his austere practice of penance, he soon felt his strength so spent that he prepared himself for death. After receiving the last sacraments he kept looking upward with a smile on his countenance. When he was asked what he saw there, he answered, "I see my Lord." Then he breathed forth his soul on June 13, 1231, being only 36 years old. Soon the children in the streets of the city of Padua were crying, "The saint is dead. Anthony is dead."
Pope Gregory IX enrolled him among the saints in the very next year. At Padua a magnificent basilica was built in his honor, his holy relics were entombed there in 1263. From the time of his death up to the present day, countless miracles have occurred through St. Anthony's intercession, so that he is known as the Wonder-Worker. In 1946 he was also declared a Doctor of the Church.
Today's Gospel
MT 5:33-37
Jesus said to his disciples:
"You have heard that it was said to your ancestors,
Do not take a false oath,
but make good to the Lord all that you vow.
But I say to you, do not swear at all;
not by heaven, for it is God's throne;
nor by the earth, for it is his footstool;
nor by Jerusalem, for it is the city of the great King.
Do not swear by your head,
for you cannot make a single hair white or black.
Let your 'Yes' mean 'Yes,' and your 'No' mean 'No.'
Anything more is from the Evil One."
Bishop Robert Barron's Reflection
June 15
Monday
Today's Gospel
MT 5:38-42
Jesus said to his disciples:
"You have heard that it was said,
An eye for an eye and a tooth for a tooth.
But I say to you, offer no resistance to one who is evil.
When someone strikes you on your right cheek,
turn the other one to him as well.
If anyone wants to go to law with you over your tunic,
hand him your cloak as well.
Should anyone press you into service for one mile,
go with him for two miles.
Give to the one who asks of you,
and do not turn your back on one who wants to borrow."
Bishop Robert Barron's Reflection
June 16
Tuesday
Feast of Franciscan Martyrs
Today we remember Franciscan Priest, Sisters and Secular Franciscan Martyrs of Poland during World War II
Today's Gospel
MT 5:43-48
Jesus said to his disciples:
"You have heard that it was said,
You shall love your neighbor and hate your enemy.
But I say to you, love your enemies
and pray for those who persecute you,
that you may be children of your heavenly Father,
for he makes his sun rise on the bad and the good,
and causes rain to fall on the just and the unjust.
For if you love those who love you, what recompense will you have?
Do not the tax collectors do the same?
And if you greet your brothers only,
what is unusual about that?
Do not the pagans do the same?
So be perfect, just as your heavenly Father is perfect."
Bishop Robert Barron's Reflection
June 17
Wednesday
Today's Gospel
MT 6:1-6, 16-18
Jesus said to his disciples:
"Take care not to perform righteous deeds
in order that people may see them;
otherwise, you will have no recompense from your heavenly Father.
When you give alms, do not blow a trumpet before you,
as the hypocrites do in the synagogues and in the streets
to win the praise of others.
Amen, I say to you, they have received their reward.
But when you give alms,
do not let your left hand know what your right is doing,
so that your almsgiving may be secret.
And your Father who sees in secret will repay you.
"When you pray, do not be like the hypocrites,
who love to stand and pray in the synagogues and on street corners
so that others may see them.
Amen, I say to you, they have received their reward.
But when you pray, go to your inner room, close the door,
and pray to your Father in secret.
And your Father who sees in secret will repay you.
"When you fast, do not look gloomy like the hypocrites.
They neglect their appearance,
so that they may appear to others to be fasting.
Amen, I say to you, they have received their reward.
But when you fast, anoint your head and wash your face,
so that you may not appear to others to be fasting,
except to your Father who is hidden.
And your Father who sees what is hidden will repay you."
Bishop Robert Barron's Reflection
June 18
Thursday
The Venerable Matt Talbot, OFS
Member of the Secular Franciscan Order
Matt Talbot can be considered the patron of men and women struggling with alcoholism.
Born in Dublin, in 1856, his father worked on the docks and had a difficult time supporting his family. After a few years of schooling, Matt obtained work as a messenger for some liquor merchants; there he began to drink excessively and soon became an alcoholic. For 15 years, until he was 30, he drank heavily.
But one day he decided to take 'the pledge' for three months, make a general confession and begin to attend daily Mass. There is evidence that Matt's first seven years after taking the pledge were especially difficult. Avoiding his former drinking places was hard. He began to pray as intensely as he used to drink. He also tried to pay back people from whom he had borrowed or stolen money while he was drinking.
Most of his life Matt worked as a builder's laborer. He joined the Secular Franciscan Order and from then on began a life of strict penance. He abstained from meat nine months a year and spent hours every night reading the Bible and the lives of the saints. He also prayed the rosary regularly. Though his job did not make him rich, Matt contributed generously to the missions.
After 1923 his health failed and Matt had to quit his job. He died two years later on his way to church on Trinity Sunday. In 1973 Pope Paul VI gave him the title Venerable.
For more information on the legacy of Matt Talbot see: venerablematttalbotresourcecenter.blogspot.com/
Today's Gospel
MT 6:7-15
Jesus said to his disciples:
"In praying, do not babble like the pagans,
who think that they will be heard because of their many words.
Do not be like them.
Your Father knows what you need before you ask him.
"This is how you are to pray:
'Our Father who art in heaven,
hallowed be thy name,
thy Kingdom come,
thy will be done,
on earth as it is in heaven.
Give us this day our daily bread;
and forgive us our trespasses,
as we forgive those who trespass against us;
and lead us not into temptation,
but deliver us from evil.'
"If you forgive others their transgressions,
your heavenly Father will forgive you.
But if you do not forgive others,
neither will your Father forgive your transgressions."
Bishop Robert Barron's Reflection
June 19
Friday
Solemnity of Most Sacred Heart of Jesus
Today's Gospel
MT 11:25-30
At that time Jesus exclaimed:
"I give praise to you, Father, Lord of heaven and earth,
for although you have hidden these things
from the wise and the learned
you have revealed them to little ones.
Yes, Father, such has been your gracious will.
All things have been handed over to me by my Father.
No one knows the Son except the Father,
and no one knows the Father except the Son
and anyone to whom the Son wishes to reveal him.
"Come to me, all you who labor and are burdened,
and I will give you rest.
Take my yoke upon you and learn from me,
for I am meek and humble of heart;
and you will find rest for yourselves.
For my yoke is easy, and my burden light."
Bishop Robert Barron's Reflection
June 20
Saturday
Immaculate Heart of the Blessed Vrgin Mary
and
Blessed Michelina, OFS of Pesaro
Secular Franciscan Order, Widow
1300 – 1356
The town of Pesaro is situated on the shores of the Adriatic in Italy, not far from the famous shrine of Loreto. There, in 1300, a daughter was born to the wealthy and noble Metelli family, who received the name Michelina in baptism. The child was endowed with superior natural gifts, and in accordance with the tradition of the family she was brought up in the fear of the Lord.
When she was twelve years old, Blessed Michelina of Pesaro was married to a nobleman of the powerful family of Malatesta. Although Michelina was good and pious, it is said that her heart was divided between creatures and the Creator, as is often the case. Her husband and a son, with whom the marriage was blessed, occupied her heart more than was becoming to a Christian woman.
The Lord severed one of these ties by taking her husband to Himself when Michelina was only twenty years old. This was a severe trial for the young wife, but Blessed Michelina of Pesaro did not yet recognize the higher designs of God. Her maternal affections were now still more centered on her son.
About this time a pious Secular Franciscan from Syria came to Pesaro, and edified the entire town by her fervor at prayer and the holiness of her life. Michelina also conceived a great veneration for this pious lady and invited her to take up her abode in her palace, promising to provide for all her needs so that she could serve God alone. The stranger gratefully accepted this hospitality, and almighty God rewarded Michelina by permitting her to learn to love God above all things, and all other things only in God. Blessed Michelina put on the habit of a Secular Franciscan, gave away her possessions to the poor, and took to begging alms from door to door.
Today's Gospel
LK 2:41-51
Each year Jesus' parents went to Jerusalem for the feast of Passover,
and when he was twelve years old,
they went up according to festival custom.
After they had completed its days, as they were returning,
the boy Jesus remained behind in Jerusalem,
but his parents did not know it.
Thinking that he was in the caravan,
they journeyed for a day
and looked for him among their relatives and acquaintances,
but not finding him,
they returned to Jerusalem to look for him.
After three days they found him in the temple,
sitting in the midst of the teachers,
listening to them and asking them questions,
and all who heard him were astounded
at his understanding and his answers.
When his parents saw him,
they were astonished,
and his mother said to him,
"Son, why have you done this to us?
Your father and I have been looking for you with great anxiety."
And he said to them,
"Why were you looking for me?
Did you not know that I must be in my Father's house?"
But they did not understand what he said to them.
He went down with them and came to Nazareth,
and was obedient to them;
and his mother kept all these things in her heart.
Bishop Robert Barron's Reflection
June 22
Monday
St. Thomas More, OFS
Secular Franciscan
St. Thomas was a member of the Secular Franciscan Order who grasped the true spirit of our Seraphic Father. It is a spirit of deep-seated piety and of contempt for the world, as well as of unswerving fidelity to Holy Church practiced in an exceptional degree and sealed with one's blood.
His father was a knight. Thomas was born in London in 1480. Having been a very devout youth, he became a lawyer. His services were constantly in demand, but nevertheless he always found time to attend holy Mass daily and to perform other pious practices.
As the father of a family, he was concerned that his children should be reared in the fear of God. He became famous for his book entitled Utopia. By means of his "Kingdom of Nowhere", he scourged in fine satire the evils that were eating their way into the Church and the State.
Through Henry VIII he became attached to the royal court and was finally appointed Lord High Chancellor. The time had now arrived in which the Tertiary was to manifest how sincerely he had grasped the spirit of the Saint of Assisi. As was to be expected, even as a statesman Thomas More continued to make his accustomed religious practices. He set aside every Friday as a day of introspection. His charity was without limit.
He experienced special delight in serving the priest at holy Mass, and he received Holy Communion daily. He was told, by way of reproach, that it was unbecoming for a layman with so much work to do and so many distractions to communicate daily. But he replied: "You are advancing the very reasons for the need of frequent holy Communion. If I am distracted, Holy Communion helps me to become recollected. If opportunities are offered me each day to offend my God, I arm myself anew each day for the combat by the reception of the Eucharist. If I am in special need of light and prudence in order to discharge my burdensome duties, I draw nigh to my Savior and seek counsel and light from Him."
But it was not long before his doom was sealed. Blinded by unholy passions, King Henry divorced his lawful wife and married Anne Boleyn, a lady in waiting at the court. When Rome justly condemned his adulterous act, the king severed his connections with Rome and set himself up as the head of the Church in England. Whoever disapproved of his conduct was doomed to die.
The first person who opposed the king was his loyal chancellor, Thomas More. He was cast into prison. There he wrote a pamphlet entitled Death Endured for the Faith Need Cause No Fear. When his wife endeavored to persuade him to give up his opposition and prolong his life, he asked her just how long she believed he would still live. She answered, "At least twenty years." "Indeed!" said Thomas More. "Had you said a few thousand years that might make a difference. But surely even he would be a poor merchant who would run the risk of losing an eternity for the sake of a thousand years." He was beheaded on July 6, 1535.
Pope Leo XIII beatified this great Secular Francisan, and Pope Pius XI canonized him on May 19, 1935.
Concluding Prayer
Father, you confirm the true faith of
St. Thomas More with the crown of martyrdom.
By his example may he give us the courage to proclaim
our faith by the witness of our lives.
We ask this through our Lord Jesus Christ, your Son,
who lives and reigns with you and the Holy Spirit,
one God, for ever and ever. — Amen.
Today's Gospel
MT 7:1-5
Jesus said to his disciples:
"Stop judging, that you may not be judged.
For as you judge, so will you be judged,
and the measure with which you measure will be measured out to you.
Why do you notice the splinter in your brother's eye,
but do not perceive the wooden beam in your own eye?
How can you say to your brother,
'Let me remove that splinter from your eye,'
while the wooden beam is in your eye?
You hypocrite, remove the wooden beam from your eye first;
then you will see clearly
to remove the splinter from your brother's eye."
Bishop Robert Barron's Reflection
June 23
Tuesday
St. Joseph Cafasso, OFS
Priest and Secular Franciscan
Saint Joseph Cafasso was born at Castelnuovo d'Asti in Italy. He studied at the seminary at Turin, and was ordained in 1833. He continued his theological studies at the seminary and university at Turin and then at the Institute of St. Francis, and despite a deformed spine, became a brilliant lecturer in moral theology there. He was a popular teacher, actively opposed Jansenism, and fought state intrusion into Church affairs. He succeeded Luigi Guala as rector of the Institute in 1848 and made a deep impression on his young priest students with his holiness and insistence on discipline and high standards. He was a sought-after confessor and spiritual adviser, and ministered to prisoners, working to improve their terrible conditions. He met Don Bosco in 1827 and the two became close friends. It was through Joseph's encouragement that Bosco decided his vocation was working with boys. Joseph was his adviser, worked closely with him in his foundations, and convinced others to fund and found religious institutes and charitable organizations. He became a Secular Franciscan and recommended Diocesan priests to join the Third Order of St. Francis. Joseph died on June 23 at Turin and was canonized in 1947. His feast day is June 23rd. (from several sources)
Today's Gospel
MT 7:6, 12-14
Jesus said to his disciples:
"Do not give what is holy to dogs, or throw your pearls before swine,
lest they trample them underfoot, and turn and tear you to pieces.
"Do to others whatever you would have them do to you.
This is the Law and the Prophets.
"Enter through the narrow gate;
for the gate is wide and the road broad that leads to destruction,
and those who enter through it are many.
How narrow the gate and constricted the road that leads to life.
And those who find it are few."
Bishop Robert Barron's Reflection
June 24
Wednesday
Solemnity of the Nativity of Saint John the Baptist
Today's Gospel
LK 1:57-66, 80
When the time arrived for Elizabeth to have her child
she gave birth to a son.
Her neighbors and relatives heard
that the Lord had shown his great mercy toward her,
and they rejoiced with her.
When they came on the eighth day to circumcise the child,
they were going to call him Zechariah after his father,
but his mother said in reply,
"No. He will be called John."
But they answered her,
"There is no one among your relatives who has this name."
So they made signs, asking his father what he wished him to be called.
He asked for a tablet and wrote, "John is his name,"
and all were amazed.
Immediately his mouth was opened, his tongue freed,
and he spoke blessing God.
Then fear came upon all their neighbors,
and all these matters were discussed
throughout the hill country of Judea.
All who heard these things took them to heart, saying,
"What, then, will this child be?"
For surely the hand of the Lord was with him.
The child grew and became strong in spirit,
and he was in the desert until the day
of his manifestation to Israel.
Bishop Robert Barron's Reflection
June 25
Thursday
Today's Gospel
MT 7:21-29
Jesus said to his disciples:
"Not everyone who says to me, 'Lord, Lord,'
will enter the Kingdom of heaven,
but only the one who does the will of my Father in heaven.
Many will say to me on that day,
'Lord, Lord, did we not prophesy in your name?
Did we not drive out demons in your name?
Did we not do mighty deeds in your name?'
Then I will declare to them solemnly,
'I never knew you. Depart from me, you evildoers.'
"Everyone who listens to these words of mine and acts on them
will be like a wise man who built his house on rock.
The rain fell, the floods came,
and the winds blew and buffeted the house.
But it did not collapse; it had been set solidly on rock.
And everyone who listens to these words of mine
but does not act on them
will be like a fool who built his house on sand.
The rain fell, the floods came,
and the winds blew and buffeted the house.
And it collapsed and was completely ruined."
When Jesus finished these words,
the crowds were astonished at his teaching,
for he taught them as one having authority,
and not as their scribes.
Bishop Robert Barron's Reflection
June 26
Friday
Today's Gospel
MT 8:1-4
When Jesus came down from the mountain, great crowds followed him.
And then a leper approached, did him homage, and said,
"Lord, if you wish, you can make me clean."
He stretched out his hand, touched him, and said,
"I will do it. Be made clean."
His leprosy was cleansed immediately.
Then Jesus said to him, "See that you tell no one,
but go show yourself to the priest,
and offer the gift that Moses prescribed;
that will be proof for them."
Bishop Robert Barron's Reflection
June 27
Saturday
Today's Gospel
MT 8:5-17
When Jesus entered Capernaum,
a centurion approached him and appealed to him, saying,
"Lord, my servant is lying at home paralyzed, suffering dreadfully."
He said to him, "I will come and cure him."
The centurion said in reply,
"Lord, I am not worthy to have you enter under my roof;
only say the word and my servant will be healed.
For I too am a man subject to authority,
with soldiers subject to me.
And I say to one, 'Go,' and he goes;
and to another, 'Come here,' and he comes;
and to my slave, 'Do this,' and he does it."
When Jesus heard this, he was amazed and said to those following him,
"Amen, I say to you, in no one in Israel have I found such faith.
I say to you, many will come from the east and the west,
and will recline with Abraham, Isaac, and Jacob
at the banquet in the Kingdom of heaven,
but the children of the Kingdom
will be driven out into the outer darkness,
where there will be wailing and grinding of teeth."
And Jesus said to the centurion,
"You may go; as you have believed, let it be done for you."
And at that very hour his servant was healed.
Jesus entered the house of Peter,
and saw his mother-in-law lying in bed with a fever.
He touched her hand, the fever left her,
and she rose and waited on him.
When it was evening, they brought him many
who were possessed by demons,
and he drove out the spirits by a word and cured all the sick,
to fulfill what had been said by Isaiah the prophet:
He took away our infirmities and bore our diseases.
Bishop Robert Barron's Reflection
June 29
Monday
Solemnity of Saints Peter and Paul, Apostles
Today's Gospel
MT 16:13-19
When Jesus went into the region of Caesarea Philippi
he asked his disciples,
"Who do people say that the Son of Man is?"
They replied, "Some say John the Baptist, others Elijah,
still others Jeremiah or one of the prophets."
He said to them, "But who do you say that I am?"
Simon Peter said in reply,
"You are the Christ, the Son of the living God."
Jesus said to him in reply, "Blessed are you, Simon son of Jonah.
For flesh and blood has not revealed this to you, but my heavenly Father.
And so I say to you, you are Peter,
and upon this rock I will build my Church,
and the gates of the netherworld shall not prevail against it.
I will give you the keys to the Kingdom of heaven.
Whatever you bind on earth shall be bound in heaven;
and whatever you loose on earth shall be loosed in heaven."
Bishop Robert Barron's Reflection
June 30
Tuesday
Blessed Raymond, OFS of Lull
Secular Franciscan
1232 – 1316
Raymond worked all his life to promote the missions and died a missionary to North Africa.
Raymond was born at Palma on the island of Mallorca in the Mediterranean Sea. He earned a position in the king's court there. One day a sermon inspired him to dedicate his life to working for the conversion of the Muslims in North Africa. He became a Secular Franciscan and founded a college where missionaries could learn the Arabic they would need in the missions. Retiring to solitude, he spent nine years as a hermit. During that time he wrote on all branches of knowledge, a work which earned him the title "Enlightened Doctor."
Raymond then made many trips through Europe to interest popes, kings, and princes in establishing special colleges to prepare future missionaries. He achieved his goal in 1311, when the Council of Vienne ordered the creation of chairs of Hebrew, Arabic, and Chaldean at the universities of Bologna, Oxford, Paris, and Salamanca. At the age of 79, Raymond went to North Africa in 1314 to be a missionary himself. An angry crowd of Muslims stoned him in the city of Bougie. Genoese merchants took him back to Mallorca, where he died. Raymond was beatified in 1514. His Liturgical Feast Day is June 30.
Today's Gospel
MT 8:23-27
As Jesus got into a boat, his disciples followed him.
Suddenly a violent storm came up on the sea,
so that the boat was being swamped by waves;
but he was asleep.
They came and woke him, saying,
"Lord, save us! We are perishing!"
He said to them, "Why are you terrified, O you of little faith?"
Then he got up, rebuked the winds and the sea,
and there was great calm.
The men were amazed and said, "What sort of man is this,
whom even the winds and the sea obey?"
Bishop Robert Barron's Reflection
July 1
Wednesday
St. Junipero Serra, OFM
1713 – 1784
Spanish missionary. Born in 1713 on the island of Majorca off the coast of Spain. He took the name Junípero when he joined the Franciscan order in 1730. He taught for more than a decade before going to Mexico in 1749.
After working as a missionary in Sierra Gorda and Mexico City, Serra was sent to California. He made the trip by foot despite having terrible sores on his legs. Once he reached California, Serra established his first mission, San Diego de Alcalá, in 1769. He built eight more missions over the next thirteen years: San Antonio de Padua; San Gabriel, Arcángel; San Luis, Obispo de Tolosa; San Juan Capistrano; San Francisco de Assisi; and San Buenaventura. Serra worked tirelessly to maintain the missions and is credited with helping the Spanish establish a presence in California.
Serra died in 1784 at Mission San Carlos Borroméo de Carmelo located in present-day Carmel, California. The site is now home to the National Shrine to Blessed Junípero Serra, and many visitors go there each year to honor the famous missionary.
Fr. Serra was beatified by Saint Pope John Paul II on September 25, 1988 and canonized by Pope Francis in October, 2015.
Today's Gospel
MT 8:28-34
When Jesus came to the territory of the Gadarenes,
two demoniacs who were coming from the tombs met him.
They were so savage that no one could travel by that road.
They cried out, "What have you to do with us, Son of God?
Have you come here to torment us before the appointed time?"
Some distance away a herd of many swine was feeding.
The demons pleaded with him,
"If you drive us out, send us into the herd of swine."
And he said to them, "Go then!"
They came out and entered the swine,
and the whole herd rushed down the steep bank into the sea
where they drowned.
The swineherds ran away,
and when they came to the town they reported everything,
including what had happened to the demoniacs.
Thereupon the whole town came out to meet Jesus,
and when they saw him they begged him to leave their district.
Bishop Robert Barron's Reflection
July 2
Thursday
Today's Gospel
MT 9:1-8
After entering a boat, Jesus made the crossing, and came into his own town.
And there people brought to him a paralytic lying on a stretcher.
When Jesus saw their faith, he said to the paralytic,
"Courage, child, your sins are forgiven."
At that, some of the scribes said to themselves,
"This man is blaspheming."
Jesus knew what they were thinking, and said,
"Why do you harbor evil thoughts?
Which is easier, to say, 'Your sins are forgiven,'
or to say, 'Rise and walk'?
But that you may know that the Son of Man
has authority on earth to forgive sins"–
he then said to the paralytic,
"Rise, pick up your stretcher, and go home."
He rose and went home.
When the crowds saw this they were struck with awe
and glorified God who had given such authority to men.
Bishop Robert Barron's Reflection
July 3
Friday
Feast of Saint Thomas, Apostle
Today's Gospel
JN 20:24-29
Thomas, called Didymus, one of the Twelve,
was not with them when Jesus came.
So the other disciples said to him, "We have seen the Lord."
But Thomas said to them,
"Unless I see the mark of the nails in his hands
and put my finger into the nailmarks
and put my hand into his side, I will not believe."
Now a week later his disciples were again inside
and Thomas was with them.
Jesus came, although the doors were locked,
and stood in their midst and said, "Peace be with you."
Then he said to Thomas, "Put your finger here and see my hands,
and bring your hand and put it into my side,
and do not be unbelieving, but believe."
Thomas answered and said to him, "My Lord and my God!"
Jesus said to him, "Have you come to believe because you have seen me?
Blessed are those who have not seen and have believed."
Bishop Robert Barron's Reflection
July 4
Saturday
St. Elizabeth of Portugal, OFS
Secular Franciscan
She was the Queen of Portugal and a member of the Secular Franciscan Order. A native of Aragon, Spain, she was married at the age of twelve to the immoral King Denis of Portugal. Known as a peacemaker, she was able to overcome the difficulties of her marriage. For her peacemaking efforts not only at home but among many associates and struggling people, she was called "the Peacemaker." When Denis died in 1325, Elizabeth entered the Poor Clares as a Franciscan tertiary. She later died at Estremoz, Portugal.
Also
Blessed Pier Giorgio Frassati, OP
Dominican
Blessed Pier Giorgio Frassati was an Italian Roman Catholic social activist and a member from the Third Order of Saint Dominic. He was dedicated to social justice issues and joined several charitable organizations, including Catholic Action and the St Vincent de Paul Society, to better aid the poor and less fortunate living in his hometown of Turin; he put his own pious beliefs into practice to cater to their needs and was best known for his devotion and amiable character.
A single miracle – often a healing medicine and science cannot explain – was needed for his beatification. The miracle investigated was the cure of Domenico Sellan (1893 – c. 1968) in late 1933 who suffered from grave tuberculosis. A priest visited him on 28 December 1933 to bring him a relic and picture of Frassati for his intercession. Sellan was healed of the disease and lived for over three more decades in perfect health.[5] The closure of the miracle's investigation allowed for the C.C.S. to validate the process in a 20 February 1989 decree prior to the approval of medical experts on 26 April 1989. Theologians also confirmed the healing was a miracle on 30 June 1989 as did the C.C.S. on 3 October 1989. John Paul II granted final approval to the miracle on 21 December 1989 which also confirmed that Frassati would soon be beatified. John Paul II beatified Frassati in Saint Peter's Square on 20 May 1990.
Pope John Paul II hailed Frassati – both in 1989 and in 1990 – as the "Man of the Eight Beatitudes". Pope Benedict XVI called upon adolescents in 2010 to follow the example of Frassati to "… discover that it is worth to commit oneself for God … to respond to His call in the fundamental decisions" throughout one's life.
Pope Francis venerated Frassati's remains in November 2015 while visiting Turin.
Concluding Prayer
Most Gracious God,
who, among other extraordinary graces,
didst grant St. Elizabeth the particular grace to allay warlike enmities,
grant us through her intercession that we may spend our days on earth
in peace and hereafter arrive at joys eternal.
We ask this through our Lord Jesus Christ, your Son,
who lives and reigns with you and the Holy Spirit,
one God, for ever and ever. – Amen.
Today's Gospel
MT 9:14-17
The disciples of John approached Jesus and said,
"Why do we and the Pharisees fast much,
but your disciples do not fast?"
Jesus answered them, "Can the wedding guests mourn
as long as the bridegroom is with them?
The days will come when the bridegroom is taken away from them,
and then they will fast.
No one patches an old cloak with a piece of unshrunken cloth,
for its fullness pulls away from the cloak and the tear gets worse.
People do not put new wine into old wineskins.
Otherwise the skins burst, the wine spills out, and the skins are ruined.
Rather, they pour new wine into fresh wineskins, and both are preserved."
Bishop Robert Barron's Reflection