WORLD YOUTH DAY 2019 PANAMA
In one year, there will be a fantastic opportunity for young adults to experience a transformational encounter with the Universal Church. Let's see if we can get some of the Catholic young adults we know to go to World Youth Day in Panama: The next World Youth Day Pilgrimage is Jan. 21-28 2019, yes a year away! The Archdiocese of Baltimore is going to send a delegation of young adults (18-35ish) on this once in a lifetime adventure. Arrangements are available for flexible payments, but you need to sign up as soon as possible to reserve your space.
Please contact Sarah.Jarzembowski@archbalt.org. If you need information for another local diocese, please contact me, Harry Ford, at hmford1010@gmail.com, and I'll do my best to get the information for you. – Harry Ford, OFS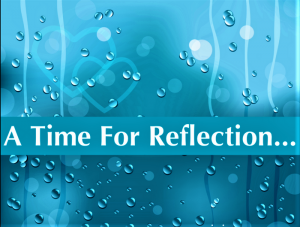 Day of Reflection
If you wish the discipleship Journey
Based on the Gospels and the Admonitions of St. Francis
Presented by Bill Bouffard, OFS
March 3, 2018 8AM – 3:30PM
Maryland March 12, 2018 – March Right to Life
April 7, 2018
One Day Retreat at the Shrine of St. Anthony, Ellicott City, MD
9 – 4 pm ($50 per person)
The Theme
"Beholding the Face of Christ in Others"
Francis beheld the face of Christ through fervent prayer, meditation, and fasting. By doing so, he was able to encounter Christ in everyone he met, rich or poor, friend or enemy. How can we learn to do the same? Come and join us for a day of reflection on what it means to encounter Christ in our neighbor by using the means St. Francis and St. Clare taught us.
2018 Day of Reflection Registration Form
AGENDA FOR APRIL 7TH DAY OF REFLECTION
April 21, 2018
REGIONAL COUNCIL ELECTIONS
Ministers, now is the time to put the word out to your professed members of the upcoming regional council elections on April 21, 2018, at the Franciscan Monastery of the Holy Land in Washington, DC., registration at 9:30 am. Please submit names and contact information of those who would like to be placed on the nomination ballot to our regional minister, Patrick Martin, OFS by March 18 2018, feel free to nominate yourself as well. The following council positions to fill are:
Minister
Vice Minister
Secretary
Treasurer
Formation Director
Regional Executive Councilor for (MD/PA)
Regional Executive Councilor for (MD/DE)
Regional Executive Councilor for (DC Metro)
Regional Executive Councilor for (VA)
Chapter of Mats
Priest Field Retreat House
June 29 – July 1, 2018
For more information on Priest Field Pastoral Center click on Priest Field
More information to come on our speaker, theme for our Chapter of Mats and cost for the weekend. Stay tune.
The 8th Summer Seminar for OFS
July 12-15,2018
Saint Francis University in Loretto, PA
The 8th Summer Seminar for OFS, which will be held
July 12-15,2018
at Saint Francis University in Loretto, PA. Mark your calendars now!
The topic for the seminar is Francis the Troubador: How Can I Keep From Singing? Our presenters will be Jerry & Cricket Aull, OFS and Br. Bob Herrick, OFM, Cap.