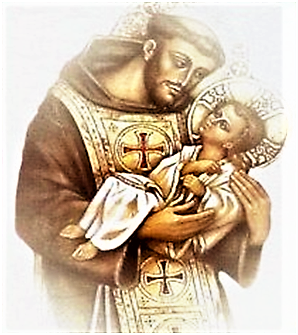 **************************************************

Advent Day 1
Adventus
Advent (Adventus) means arrival. Arrivals can be wonderful and joyous, but they can also scare the life out of us. They can be terrifying for something breaks in to upset and re-arrange the current state of affairs.
Jesus speaks of such an arrival and says to his disciples, "The coming of the Son of Man will repeat what happened in Noah's time" (Mt 24:37). Those are not very reassuring words. Then he adds that people were eating and drinking, marrying and being given in marriage, right up to the time of the flood, and then, when it came, they were destroyed with shocking suddenness. The end of an old world had arrived, but the inhabitants of that world were clueless. A new world was coming, but its prospective citizens had no idea how to prepare for it.
What would that look like in our day? Well, imagine a huge comet crashing into the earth. Scientists tell us this would destroy civilization and life as we know it. But what if we knew that a comet was coming and we did nothing about it? We didn't adjust in any way to it? This was the situation of those in Noah's time and, Jesus suggests, those in his own time.
Jesus breaks into our sinful world like a cleansing fire or like a wild storm –or like a comet–and he brings a revolution. That's the way he arrives. ~ Bishop Robert Barron
Advent Day 2
Three Advent Practices
What practically can we do during this season of waiting and vigil keeping? What are some practices that might incarnate for us the spirituality of the season?
How about the classically Catholic discipline of Eucharistic adoration? To spend a half-hour or an hour in the presence of the Lord is not to accomplish or achieve very much, but it is a particularly rich form of spiritual waiting.
As you keep vigil before the Blessed Sacrament, bring to Christ some problem or dilemma that you have been fretting over, and then pray, "Lord, I'm waiting for you to solve this, to show me the way out, the way forward. I've been running, planning, worrying, but now I'm going to let you work." Then, throughout Advent, watch attentively for signs.
Also, when you pray before the Eucharist, allow your desire for the things of God to intensify; allow your heart and soul to expand. Pray, "Lord, make me ready to receive the gifts you want to give," or even, "Lord Jesus, surprise me."
A second – and more offbeat – suggestion: Do a jigsaw puzzle. Find one of those big, complex puzzles with thousands of small pieces; one that requires lots of time and plenty of patience, and make of it an Advent project. As you assemble the puzzle think of each piece as some aspect of your life: a relationship, a loss, a failure, a great joy, an adventure, a place where you lived, something you shouldn't have said, an act of generosity. So often the events of our lives seem like the thousand pieces of a puzzle lying incoherently and disconnectedly before us. As you patiently put the puzzle together, meditate on the fact that God is slowly, according to his own plan and purpose, ordering the seemingly unrelated and incongruous events of our lives into a picture of great beauty.
Finally, take advantage of traffic jams and annoying lines-really anything that makes you wait. And let the truth of what 18th-century spiritual writer Jean-Pierre de Caussade said sink in: "Whatever happens to you in the course of a day, for good or ill, is an expression of God's will." Instead of cursing your luck, banging on the steering wheel, or rolling your eyes in frustration, see the wait as a spiritual invitation this Advent.
Advent Day 3
I'm Waiting, I'm Waiting
Advent is the liturgical season of vigilance or, to put it more mundanely, of waiting. During the four weeks prior to Christmas, we light the candles of our Advent wreaths and put ourselves in the spiritual space of the Israelite people who, through many long centuries, waited for the coming of the Messiah.
In the wonderful avant-garde German movie "Run Lola Run," a young woman finds herself in a terrible bind: she needs to gather an enormous amount of money in a ridiculously short period of time. Throughout the movie she runs and runs, desperately trying through her own frantic efforts to make things right, but nothing works. Finally, at the moment when she finds herself at the absolute limit of her powers, she slows to a trot, looks up to heaven and says, "Ich warte, ich warte" ("I'm waiting, I'm waiting").
Though she does not explicitly address God, and though there has been no hint throughout the movie that Lola is the least bit religious, this is undoubtedly a prayer. And in the immediate wake of her edgy request a rather improbable solution to her problem presents itself.
Lola's prayer has always reminded me of Simone Weil, that wonderful and mysterious twentieth-century French mystic whose entire spirituality is predicated upon the power of waiting, or, in her language, of expectation. In prayer, Weil taught, we open our souls, expecting God to act even when the content of that expectation remains unclear.
In their curious vigilance and hoping against hope, both Lola and Simone are beautiful Advent figures. "I'm waiting, I'm waiting," they both exclaim. And so are we.
Advent Day 4
The Days are Coming
The earliest Christian text we possess is 1 Thessalonians, written sometime in the early fifties of the first century. Paul tells this little church, which he had founded, to be ready for the coming of the Savior: "Now may God himself, our Father, and our Lord Jesus direct our way to you, and may the Lord make you increase and abound in love for one another and for all, just as we have for you, so as to strengthen your hearts, to be blameless in holiness before our God and Father at the coming of our Lord Jesus with all his holy ones" (1 Th 3:11-13).
Paul had seen the risen Jesus, and everything else in his life fell away. Everything he had considered central—the law, his livelihood, his own tradition—now appeared to him as "rubbish." Everything was re-arranged around this new massive reality of a crucified man having come back from the dead.
The Resurrection meant that God was truly the Lord of history, that all of the suffering, anxiety, and injustice of the world would be conquered and that a new, transformed life was held out to us. And so now the obligation was clear and simple: start living life in accord with the coming Christ.
Wait and watch for him, for a new world is undoubtedly coming. Paul almost certainly felt that this new world would fully emerge in his own lifetime, but though he was wrong about that detail, his recommendation is of permanent value.
As Paul tells the Thessalonians, in light of Christ, risen from the dead, the old world is marginalized, dis-empowered, and passing away. And therefore, those who live in accord with Christ are, in fact, on the winning side.
Advent Day 5
SLASHING THE ROOTS OF OUR SIN
In the Gospel of Matthew, we hear Jesus say, "Even now the axe lies at the root of the trees. Therefore every tree that does not produce good fruit will be cut down and thrown into the fire."
It's a peculiar image in some ways, an axe that cuts to the very roots, leaving no stump behind. But this is the way of Jesus. He wants a total renovation of our lives. He wants to get to the roots of our sin and dysfunction, addressing not just the symptoms, but the deep causes.
If your relational life or your sexual life is dysfunctional, Jesus wants to root out the problem and not just change the behavior. If your professional life has become tainted by sin, Jesus wants to cut to the roots of it, in your pride, or fear, or ambition. Perhaps there is a pattern of violence in your behavior. Christ wants to get to the envy or greed that lies behind it.
Jesus will separate what is life-giving and nourishing in us from what is merely chaff. We are always a mix, but we must not settle for a halfway spiritual life.
Advent Day 7
How Can We Fully Enter Into Advent?
I think one of the best ways to enter into Advent is to get reacquainted with the Bible. Many Catholics don't know the Bible very well. Vatican II called for a revival in biblical studies, but I don't think that's happened yet, at least among average Catholics.
We need to understand the great biblical story, beginning with Creation and the Fall, the formation of Israel, the coming of the prophets and patriarchs, and finally the formation of a people that leads to the coming of a savior. It's only when we get the sweep of that whole story that we understand why the coming of the savior matters, and what the coming of the savior even means.
When you extract Jesus from the biblical narrative, he becomes a mere guru, teacher, or philosopher. That's all our culture gives us: Jesus as another mystic, seer, or sage. But when you see Jesus against the backdrop of the great story of Israel, now you see that he's the savior.
So this Advent, I would recommend to all Catholics, open up your Bible and get deeply immersed in the great biblical story.
Advent Day 8
A New Beginning
(Second Sunday in Advent)
Opening lines matter, especially when we're dealing with a great writer. That's true with the Gospel penned by a literary and theological genius whom we know simply as "Mark."
Mark inaugurates his Gospel with this line: "The beginning of the gospel of Jesus Christ, the Son of God."
Every word here matters, but especially the first one. It is a word fraught with significance for biblical people. Arche, in Mark's Greek, is a translation of Bereshith, the opening word of the Bible—we translate it as, "In the beginning." Arche means that a new creation, some new and unheard of order is emerging out of chaos. John uses the same word about twenty years later when he starts his Gospel with En arche: "In the beginning was the Word."
Everything Mark is about to tell in his story is about drawing new order out of chaos, about starting over, about a second chance and a new creation.
How and where does that new beginning commence? With the birth of a baby, in a small, forgotten outpost of the Roman Empire.
Advent Day 9
Rethinking Our Life
What will the Second Coming look like? It will involve a complete re-thinking and re-working of our lives. To find out why, let's turn to a lyrical passage from the second chapter of the book of the prophet Isaiah, a section of Scripture for which I have a special affection: "In days to come, the mountain of the Lord's house shall be established as the highest mountain and raised above the hills" (Is 2:2)."
The mountain of the Lord's house is Mount Zion, the place of the Temple. This means that in the age of the Messiah, the worship of the living God will be the center and summit of life, the good above any and all goods.
When we worship the true God, we become interiorly and exteriorly ordered; from adoration, right order flows. But how will this play in a society in which the vast majority of people have stopped worshipping God? How will it play in a world in which sex, pleasure, money, power, and honor are regularly worshiped?
Well, look at Isaiah's next line: "all nations shall stream toward it and say: 'Come, let us climb the Lord's mountain…that he may instruct us in his ways.'" We in our dysfunction like to set up boundaries, divisions, and separations. We like to keep our people in, and everybody else out. I don't know how happy we'd be with all nations streaming together to one place, but this is precisely what God wants.
More to it, on this mountain, Isaiah tells us, we're all going to take instruction from God. How do you think that will play in our self-asserting, self-esteem society, going its own way on its own terms? To say that Jesus is coming is to say that the Lord is coming, the Lord who teaches and governs and masters.
This is what the coming of Christ the Lord means. It will cause us to re-order our worship toward God, welcome all people into the Kingdom, and submit to the Lordship of Jesus.
Christ is coming soon, and with him this radical shift. Are you ready?
Advent Day 10
Mountain Top Vision
Continuing with our focus on Isaiah during the beginning of Advent, the prophet asserts, "Many peoples shall come and say, 'come let us climb the Lord's mountain…that he may instruct us in his ways and we may walk in his paths'" (Is 2:3).
For the classical philosophers, wisdom is obtained from the hilltop, because the hilltop is where we see how everything fits together and finds harmony. It is a place of rarified air and clarity of vision. And it is precisely this place that the Church calls us to witness the connection whereby we all remain uniquely ourselves but are also all united to each other through love.
The problem is that sin blocks this view and prevents this union. We are caught in the myriad debates, disagreements, and battles predicated upon our own wills, and we lose sight of the larger picture.
From our vantage point, the world is not like the vision Isaiah presents. But it should be, and it will be under the direction of God's grace. Consider Isaiah's next line: "He will judge between the nations, and impose terms on many peoples. They shall beat their swords into plowshares and their spears into pruning hooks" (Is 2:4).
Here is one of the most powerful and important elements of this mountain-top vision. The divine center will establish an ordo, a design, among the nations. And the great sign of this will be peace. The nations will take their weapons of war and turn them into instruments of cultivation.
What's the lesson for us today, during Advent? When we see the world clearly, our energies are properly directed and they become life-giving and not death-dealing. So what are you doing today to catch Isaiah's vision and bring life into the world?
Advent Day 11
The Baby who Throws down Fire
When Jesus enters our world on Christmas, what does he come to do? He tells us himself in the Gospel of Luke: "I have come to set the earth on fire, and how I wish it were already blazing!"
Jesus' statement is frightening. The Greek word used is balein ("to throw") a fire on the earth. Jesus is not gently lighting a warm, cozy fire in the fireplace. He's throwing fire down, much like the God who destroyed Sodom and Gomorrah, or who threw fire to consume the enemies of Elijah.
How do we make sense of this? How do we link together this harsh and dreadful mission with the meek and gentle Jesus, born a baby in Nazareth? Or the angels on Christmas morning who announced Jesus as the prince of peace?
Jesus wants to cast a consuming fire on the earth. Not because he delights in seeing us suffer; rather, he wants to burn away all that is opposed to God's desire for us. He has to clear the ground before something new can be built.
Is this utterly painful? Yes! But only when we cooperate with God's grace, letting it burn away every burden of sin that clings to us, are we ready to advance in the spiritual life.
Advent Day 12
Powerless to Save Ourselves
It is a basic claim of the various twelve step programs for combating addiction that the addict must first admit that he has a problem and that he is powerless to save himself.
What postpones treatment is either denial—I don't have a problem—or the conviction that one can solve this on his own. I can stop drinking any time I want; I can stop gambling whenever I decide.
Usually, it is only when someone hits bottom, when things just get out of control, that he admits that he is wrestling with something he can't solve.
Once admitting that he is powerless over the addiction, he turns his life over to a higher power. This move is of great significance. I realize that I have to de-center my ego, re-orient my life, surrender, become passive in the presence of a power greater than I.
Is this difficult? Yes. Which is precisely why so few people can manage it. The Advent term for this re-orientation of the self is "waiting."
"O come, O come, Emmanuel, and ransom captive Israel, that mourns in lonely exile here until the Son of God appear." Move into the rhythm and meaning of that prayer.
Advent Day 13
Abraham's Expectation
From beginning to end of Scripture we discover stories of people who are compelled to wait.
The patriarch Abraham received the promise that he would become, despite his old age, the father of a son and through that son the father of descendants more numerous than the stars in the night sky. But the fulfillment of that promise was a long time in coming. Through many years, as he and his wife grew older and older, as the likelihood of their parenthood became increasingly remote, Abraham waited.
Did he doubt? Did he wonder whether he had misconstrued the divine promise? Did he waver in his faith? Did he endure the taunts of his enemies and the pitying glances of his friends? Probably. But he waited, and in time the promise came true.
The season of Advent reminds us that God sometimes completes his will only after a long period of time. So, like Abraham, we wait.
Advent Day 14
Images of Sinfulness
We all know that Lent is a penitential season, a time when Christians get in touch with their sins. But Advent, too, has a penitential dimension, and for a very good reason. Advent is the season during which we prepare ourselves for the coming of the Savior. But there is no point in having a Savior unless we are deeply convinced that there is something we need to be saved from.
This kind of awareness is at the core of the twelve-step process for those suffering from addictions—one is helpless, powerless, and has hit bottom.
The prophet Isaiah gives us a great focus for our meditation in Advent, for he offers us a whole series of images and pictures to describe our sinful condition. Remember, the Biblical authors, for the most part, were not systematic thinkers; they were poets and so they use poetic language. Take this wonderful and terrible line: "all our good deeds are like polluted rags; we have all withered like leaves, and our guilt carries us away like the wind" (Isaiah 65:5). When we have become deeply aware of our sin, we know that we can cling to nothing in ourselves, that everything we offer is, to some degree, tainted, impure. We can't show our cultural, professional, and personal accomplishments to God as though they are enough to save us.
As Isaiah says, we are like withered leaves. God's grace is the life-force and when we are divorced from it, our lives wither up. We become like the field of dry bones in Ezekiel or the Prodigal Son wandering in a land of famine. Here is where the law of the gift comes into play: when you are lifeless, make of your life a gift, and you will come back to life.
Can you identify with any, some, or all of these images? If so, that means you are moving into the Advent spirit, awaiting a Savior. As our most famous Advent song says, "O come, O come, Emmanuel and ransom captive Israel, that mourns in lonely exile here until the Son of God appear."
When we are aware that we are waiting for the Son of God, then we are ready for the hope of one last image: "Yet, O Lord, you are our father; we are the clay and you are the potter: we are all the work of your hands."
Your life is not about you. You are being shaped by a higher power for his purposes. You are waiting for the potter to do his work.
Advent Day 15
A New Beginning
The third Sunday of Advent is referred to as "Gaudete" Sunday. In Latin, Gaudete is a positive command that means, "Rejoice!" We Christians are a joyful people. In fact, St. Paul tells the Thessalonians, "Rejoice always!"
Now, does that mean we must be always giddy, always on an emotional high? No. But it does mean that we are basically and irrevocably an optimistic people, believers in the divine comedy—in good times and bad, in success and failure.
I always think of Thomas Merton in this context, telling one of his novices to get rid of his long face—and meaning it as a positive command. Christians have no business moping around.
Notice how beautifully this theme balances the theme we've been developing the last couple of weeks—one that also belongs to the heart of Advent—the desperation of our sin and our need for salvation.
The sobering news is that we can't save ourselves. But the overwhelmingly good news is that we have been saved through the mighty power of God, and that's the reason why we are an essentially joyful people.
Advent Day 16
Joseph's Wait
Joseph, the Old Testament wearer of the multi-colored coat, saw in a dream that he would be a powerful man and that his brothers would one day bow down to him in homage. But the realization of that dream came only after a long and terrible wait. He was sold into slavery by those very brothers, falsely accused of sexual misconduct, humiliated, and finally sent to prison for seven years.
Imagine what it must have been like to endure years in an ancient prison—the discomfort, the total lack of privacy, the terrible food in small amounts, sleeplessness, torture, and above all, hopelessness.
This is what Joseph had to wait through before his dream came true in a most unexpected way. We've seen already this Advent how waiting is an "active" discipline in the Christian life, but it can also be a difficult one.
Advent Day 17
Ask for Joy
In his letter to the Philippians, a people with whom Paul felt a special closeness, he says, "Rejoice in the Lord always! I say it again, rejoice!" (Philippians 4:4). Notice first of all that this is a command: Do it. Rejoice. Joy comes when we actively do it. It is not a matter of sitting around waiting for some emotional state to come over you.
But what makes this possible? To rejoice, we must first put away selfishness and learn to love. When we find ourselves joyless or listless, often the best thing we can do is some concrete act of love.
What do I mean by that? Look to the Gospel of Luke: "Let the man with two coats give to him who has none. The man who has food should do the same" (Luke 3:11). It's pretty clear and pretty basic: Give your life away to those in need.
Next Paul says, "Dismiss all anxiety from your minds. The Lord himself is near" (Philippians 4:5). One of the obstacles to joy is that we convince ourselves we are finally in charge of our lives. It is up to us to know everything, to control everything. And what does all of this frenzy produce? Usually more anxiety and less joy.
That's why Paul tells his beloved Philippians that the key to joy is turning your life over to God, trusting in him, having confidence that he will lead you.
This is the way of all of the saints. Listen again to Paul: "Present your needs to God in every form of prayer and in petitions full of gratitude" (Philippians 4:6). God delights in caring for us, and he wants us to ask for joy. Again and again in the New Testament we are urged to do exactly this. As a sign of our dependence upon God and a token of confidence, we are invited to ask and ask and ask.
Advent Day 18
Waiting for Prayer
What practically can we do during the season of waiting and vigil keeping? What are some practices that might incarnate for us the spirituality described here?
I strongly recommend the classically Catholic discipline of Eucharistic adoration. To spend a half-hour or an hour in the presence of the Lord is not to accomplish or achieve very much—it is not really "getting" anywhere—but it is a particularly rich form of spiritual waiting.
As you keep vigil before the Blessed Sacrament, bring to Christ some problem or dilemma that you have been fretting over, and then say, "Lord, I'm waiting for you to solve this, to show me the way out, the way forward. I've been running, planning, worrying, but now I'm going to let you work." Then, throughout Advent, watch attentively for signs.
Also, when you pray before the Eucharist, allow your desire for the things of God to intensify; allow your heart and soul to expand. Pray, "Lord, make me ready to receive the gifts you want to give," or even, "Lord Jesus, surprise me."
Advent Day 21
What Should We Do?
Everyone is, in principle, interested in repentance. Whenever that call is uttered in a clear and uncompromising way, people tend to respond. No matter how high they might seem in the society, no matter how self-confident, they ultimately want God.
And so, like those who in the time of John the Baptist, we ask "What should we do? How should we live our lives?" This question, of course, tells us something else about repentance: that it has to do with action more than simply changing our minds.
We know our lives have gone off the rails in different ways, and we want to get them back on track. This is possible only through certain things we do. The spiritual life is, finally, a set of behaviors.
So what does John the Baptist tell us to do? His first recommendation is this: "Whoever has two cloaks should share with the person who has none" (Luke 3:11). This is so basic, so elemental—yet so almost thoroughly ignored! In the Church's social teaching, we find a constant reminder that although private property is a social good, the use of our private property must always have a social orientation.
Pope Leo XIII wrote in Rerum Novarum, "If the question be asked how must one's possessions be used, the Church replies without hesitation that man should not consider his material possessions as his own but as common to all." And then this startling line, very effective for an examination of conscience: "when what necessity demands has been supplied, and one's standing fairly taken thought for, it becomes a duty to give to the indigent out of what remains over."
An early Church Father, St. Basil the Great, expressed this idea even more radically and in tones that echo John the Baptist: "The bread in your cupboard belongs to the hungry. The cloak in your wardrobe belongs to the naked. The shoes you allow to rot belong to the barefoot. The money in your vaults belongs to the destitute. You do injustice to every man whom you could help but do not."
So what should we do this Advent, we who seek repentance, we who await the coming of the Messiah? Serve justice, render to each his due, and give to those who are in need.
Advent Day 21
The New Eve
As we near the birth of Christ, it's worth turning to the beautiful and familiar story of the Annunciation. The angel Gabriel comes to a virgin named Mary to announce she will give birth to a son. Although undoubtedly shocked, Mary responds, "I am the maidservant of the Lord. Let it be done to me according to your word." Mary abandoned her own plans and acquiesced to what God wanted her to do.
The Church Fathers were fond of describing Mary as the new Eve, the new mother of all the living. In fact, some say the angel's "ave" ("hail") reversed "Eva."
What was Eve's problem? Eve grasped at the fruit of the tree of the knowledge of good and evil, claiming along with Adam that she would be the criterion of right and wrong, that her will would determine the nature of the good. Every one of our spiritual and moral problems flows from this primordial sin. But when Mary says, "Let it be done to me according to your word," this spiritual momentum is stopped and then reversed. It is this reversal that allows Christ to be born into the world.
Meister Eckhart noted that every Christian has the vocation of Mary, to bring Christ to birth. We each do this in our own ways and styles, according to the exigencies of our unique vocations. But we do this, Eckhart saw, the same way Mary did: by abandoning our projects and plans, our sense of the good life, and acquiescing to God's purpose working through us.
Christmas
The First Christmas Homily
The first Christmas homily ever given was spoken on the Judean hills surrounding the little town of Bethlehem: the annunciation of the angel to the shepherds on Christmas night.
The first thing the angel said was "Fear not!" How that phrase echoes up and down the Scriptures! When a being from a higher dimension breaks into our world, he typically says, "Do not be afraid." Paul Tillich, the great Protestant theologian, commented that fear is the fundamental problem, that fear under girds most forms of human dysfunction. Because we are afraid, we crouch protectively around ourselves; because we're afraid, we lash out at each other in violence. If Christmas means that God is with us, that God is one of us, that God has come close, then we no longer have to be afraid.
The angel goes on: "For behold, I bring you good tidings of great joy, which shall be to all people." The angel of Bethlehem is the first great evangelist, for he tells the good news, and it's news for all people. Later on, Jesus will tell his disciples to declare his Lordship to the ends of the earth.
Well, what precisely is the good news? The angel tells us: "For unto you is born this day in the city of David, a Savior, which is Christ the Lord." Why is David emphasized? Along with Abraham and Moses, David was the most important figure in the history of Israel. He was born, of course, in Bethlehem and thirty years later became king, first in Hebron over the southern tribes, and then in Jerusalem over the whole of the nation. He was the king who united Israel, who defeated the enemies of the people, and who brought the Ark of the Covenant into Jerusalem.
Over time, the conviction grew upon Israel that a mysterious descendant of David would be king, not just for a time and not just in an earthly sense, but would rule forever and for all nations.
This definitive king of the Jews would be king of the world: the Savior, who is Christ the Lord.
**************************************************