Pope calls Secular Franciscans to closeness, compassion, tenderness
By Vatican News staff writer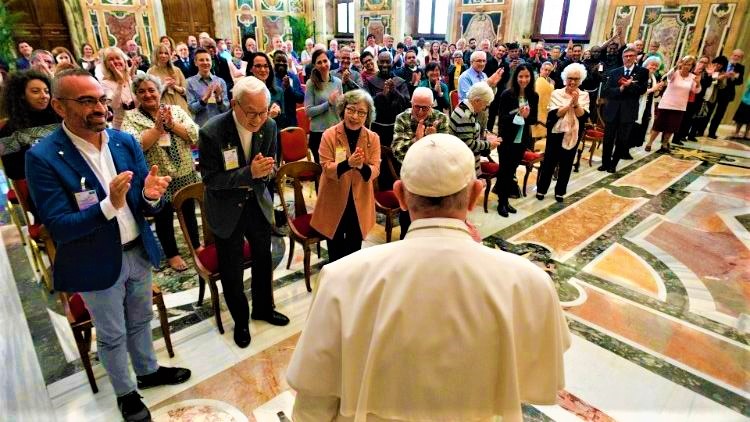 ADDRESS OF HIS HOLINESS POPE FRANCIS
TO THE PARTICIPANTS IN THE GENERAL CHAPTER OF THE SECULAR FRANCISCAN ORDER
Clementine Hall
Monday, 15 November 2021
___________________________
Dear brothers and sisters of the Franciscan Secular Order, good morning!
I greet you with the words Saint Francis addressed to those he met along the way: "The Lord give thee peace!". I am pleased to welcome you on the occasion of your General Chapter. In this context I would like to recall some elements proper to your vocation and mission.
Your vocation is born of the universal call to holiness. The Catechism of the Catholic Church reminds us that "lay people share in Christ's priesthood: ever more united with Him, they exhibit the grace of Baptism and Confirmation in all dimensions of their personal family, social and ecclesial lives, and fulfil the call to holiness addressed to all the baptized".
This holiness, to which you are called as Secular Franciscans, as the General Constitutions and the Rule approved by Saint Paul VI ask of you, involves the conversion of the heart, attracted, conquered and transformed by the One who is the only Holy One, who is "the good, every good, the supreme good" (Saint Francis, Praises of God Most High). This is what makes you true "penitents". Saint Francis, in his Letter to all the faithful, presents "doing penance" as a path of conversion, a path of Christian life, a commitment to do the will and works of the heavenly Father. In his Testament, he describes his own process of conversion in these words, which you know well: "The Lord gave to me, Brother Francis, thus to begin to do penance; for when I was in sin it seemed to me very bitter to see lepers. … And when I left them, that which had seemed to me bitter was changed for me into sweetness of body and soul. And afterwards I remained a little and I left the world (1-3).
The process of conversion is thus: God takes the initiative: "The Lord gave to me to begin to do penance". God leads the penitent to places where he would never have wanted to go: "God led me among them, the lepers". The penitent responds by accepting to place himself at the service of others and by using mercy with them. And the result is happiness: "That which had seemed to me bitter was changed into sweetness of mind and body". Exactly the path of conversion taken by Francis.
This, dear brothers and sisters, is what I urge you to achieve in your lives and in your mission. And, please, let us not confuse "doing penance" with "works of penance". These – fasting, almsgiving, mortification – are consequences of the decision to open one's heart to God. Open your heart to God! To open one's heart to Christ, living in the midst of ordinary people, in the style of Saint Francis. Just as Francis was a "mirror of Christ", so may you too become "mirrors of Christ".
You are men and women committed to living in the world according to the Franciscan charism. A charism that consists essentially in observing the holy Gospel of our Lord Jesus Christ. The vocation of the Secular Franciscan is to live the Gospel in the world in the style of the Poverello, sine glossa; to take the Gospel as the "form and rule" of life. I urge you to embrace the Gospel as you embrace Jesus. Let the Gospel, that is, Jesus Himself, shape your life. In this way you will take on poverty, minority and simplicity as your distinguishing marks before all.
With this Franciscan and secular identity of yours, you are part of the outbound Church. Your favourite place to be is in the midst of the people, and there, as lay people – celibate or married -, priests and bishops, each according to his or her specific vocation, to bear witness to Jesus with a simple life, without pretension, always content to follow the poor and crucified Christ, as did Saint Francis and so many men and women of your Order. I encourage you too to go out to the peripheries, the existential peripheries of today, and there to make the word of the Gospel resound. Do not forget the poor, who are the flesh of Christ: you are called to proclaim the Good News to them (cf. Lk 4:18), as did, among others, Saint Elizabeth of Hungary, your Patroness. And just as the "fraternities of penitents" of yesteryear distinguished themselves by founding hospitals, dispensaries, soup kitchens and other works of genuine social charity, so today the Spirit sends you to exercise the same charity with the creativity required by the new forms of poverty.
May your secularity be full of closeness, compassion and tenderness. And may you be men and women of hope, committed to living it and also to "organising" it, translating it into real everyday situations, in human relations, in social and political engagement; nurturing hope in tomorrow by alleviating the pain of today.
And, dear brothers and sisters, you are called to live this in fraternity, aware that you are part of the great Franciscan family. In this regard, I remind you of Francis' desire that the entire family remain united, certainly with respect for the diversity and autonomy of its various components and also of each member. But always in a lively mutual communion, to dream together a world in which we are all, and all feel, that we are brothers, and working together to build it (cf. Encyclical Letter Fratelli tutti, 8): men and women who fight for justice, and who work for an integral ecology, collaborating in missionary projects and making yourselves artisans of peace and witnesses to the Beatitudes.
In this way we started out with the path of conversion, and then all these proposals of fruitfulness, that come from the heart joined to the Lord, and that loves poverty. May Saint Francis and all the Saints of the Franciscan family accompany you on your journey. May the Lord bless you and may Our Lady, "Virgin made Church", protect you. And please do not forget to pray for me. Thank you.
______________________________________
Bulletin of the Holy See Press Office, 15 November 2021
**************************************************
**************************************************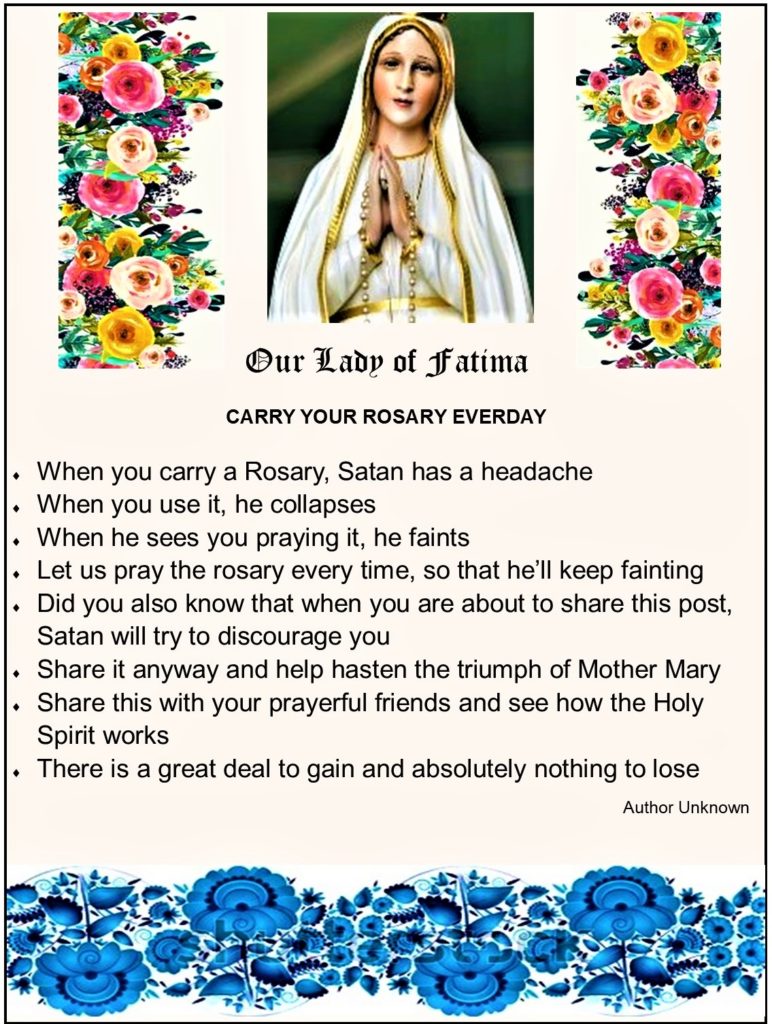 **************************************************
Living Franciscan Spirituality with Henri Nouwen
**************************************************
Let's Fast and Pray on Fridays to Protect Life
**************************************************
Ray and Dawn would like to share the following prayer:
Dear Lord,
Help me keep my eyes on you. You are the incarnation of Divine Love, you are the expression of God's infinite compassion, you are the visible manifestation of the Father's holiness. You are beauty, goodness, gentleness, forgiveness, and mercy. In you, all can be found. Outside of you, nothing can be found. Why should I look elsewhere or go elsewhere? You have the words of eternal life, you are food and drink, you are the Way, the Truth, and the Life. You are the light that shines in the darkness, the lamp on the lampstand, the house on the hilltop. You are the perfect Icon of God. In and through you I can see the Heavenly Father, and with you, I can find my way to him. O Holy One, Beautiful One, Glorious One, be my Lord, my Savior, my Redeemer, my Guide, my Consoler, my Comforter, my Hope, my Joy, and my Peace. To you, I give all that I am. Let me be generous, not stingy or hesitant. Let me give you all–all that I have, think, do, and feel. It is yours, O Lord. Please accept it and make it fully your own.
Amen
**************************************************
A "Meditation" on Francis' Encounter at La Verna and his Reception of the Blessed Stigmata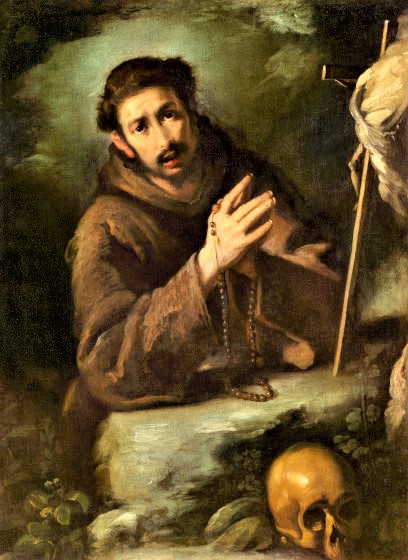 **************************************************
**************************************************
Our brother, Mike King, OFS, would like to share the following art exhibit information with you:
The National Gallery of Art in DC will open a free St Francis exhibit on Sunday, 25 Feb through 8 Jul. The exhibit is a "Meditation" on Francis' encounter at La Verna and his reception of the blessed stigmata. Click on the blue link above for more information.
**************************************************
Lectio Divina – For Lent
**************************************************
You know you're a Secular Franciscan when:
You notice an unmistakable lack in desire to acquire more stuff
Peacemaking becomes incredibly attractive to you
Your eyes fill up when you hear about a trip to Assisi
You want to dress (and LIVE) more and more simply
Christmas is for you the greatest feast day
You take off work on October 4
You laugh loudly and often when you get together with other Franciscans
You hug people a lot, especially other Franciscans
All your gatherings are noted for having to much and wonderful food
You follow the Franciscan Saint of the Day religiously
The term "fair share" not only means something to you, you try to give more than your fair share to the common fund
You read the TAU-USA from cover to cover
You've read several books by Lester Bach, OFM Cap, and look forward to him writing more
"Little Red Book" means "Holy Rule" to you and not something by Chairman Mao
You don't have to dust off your TAU every month to wear it to the monthly meeting, you wear it every day everywhere
You like all Saint Francis statues, even the ones with the birds
You have or want to have a Francis-in a-birdbath
You could open your own Franciscan religious goods store with all the Franciscan memorabilia you have
Your rosaries have seven decades
You can sing "Make Me a Channel of Your Peace" without ever looking at the hymnal
You recycle everything – I mean EVERYTHING
You hear a Francis or Clare story and think, "This would be good for ongoing formation."
You know what CNSA stands for, as well as CIOFS and NAFRA
You can define "the Q" and "NEC"
You can distinguish an OFM habit from a Capuchin one
Your profession date is more important to you than your birthday
Your Liturgy of the Hours goes everywhere with you
You receive the Eucharist and it's the high point of your day.
You support all life issues and not just one
*(and one zinger!)
Who is on the regional or national executive council and what they do is a complete mystery to you!
Compiled by Fr. Kevin Queally, TOR
National Spiritual Assistant to the SFO
(Permission to use granted by Fr. Kevin)
**************************************************
Divine Office: This prayer of the monastics has changed everything
**************************************************
Conversion Story of Dr. Bernard Nathanson
From our brother, James Kim, OFS:
I am wondering if you have known the conversion story of Dr. Bernard Nathanson.
He was a Jewish medical doctor who ran the largest abortion clinic in the 1960s and 1970s, and one of the top advocates of pro-choice.
In the 1980s, he was converted to pro-life, and finally, in 1996, he was baptized in Catholic.
I just got to know this story and was so amazed. If someone among our sisters and brothers does not know this story, I would like to share it.
There is a link from EWTN.
It is a story showing that the channel of the mercy of the Lord is open to everybody. We should not lose hope.
**************************************************

**************************************************
Scientists have proven existence of human tissue in many Eucharistic miracles
The Polish Embassy to the Holy See has examined one of the most inexplicable phenomena in history.
Do you know precisely what a Eucharistic miracle is? Do you know how many there have been in the history of the Church and what it means? These are the questions that the Polish Embassy to the Holy See in Rome sought to answer through an unprecedented exhibition.
At the Polish church of St. Stanislaus in Rome, the Polish Embassy has just inaugurated an exhibition dedicated to Eucharistic miracles around the world. It presents an overview of all the Eucharistic miracles recorded throughout the history of the Church. The display is complemented by scientific explanations.
According to scholars, the first Eucharistic miracle recognized by the Catholic Church occurred in Lanciano (Italy), in about the year 700. This miracle happened when a monk, who had doubts about the Real Presence of Jesus in the Eucharist, saw the wine in the chalice turn into blood and the bread turn into flesh. Recently, after examining the relics still in existence, researchers concluded that they were indeed made of human tissue. Since this first miracle, 134 others of the same type have been recognized by the Church.
Stolen, thrown, abandoned or forgotten
In his research, Dr. Pawel Skibinski, director of the John Paul II Museum in Warsaw, noted that in the majority of cases these miracles occur in a similar context: either the celebrant had doubts about the Real Presence (Bolsena, Italy), or the offerings were mistreated (stolen, thrown away, abandoned or forgotten). This was the case in Buenos Aires (Argentina) in 1996 when then-Bishop Jorge Bergoglio (now Pope Francis) was an auxiliary bishop there: a consecrated host was found on the ground. Days later, it had turned into bloody flesh.
More recently, in 2014, Father Andrzej Ziombra witnessed a Eucharistic miracle in his church in Legnica (Poland). On Christmas Day, the priest placed a host that had fallen on the ground into a glass of water. After some time, the host began turning red, as if it were bleeding.
He then warned the bishop, who asked for an analysis, primarily mycological. The results led the scientists to conclude that it was not mold but a piece of human flesh.
State of agony
As in most cases, explains the priest, the scientists succeeded in proving the existence of a sample of the heart muscle. The investigation of the Eucharistic miracles also revealed the state of agony of the pieces of flesh: that is to say that the human tissue had not undergone necrosis but remained at an intermediate stage between life and decomposition.
Another phenomenon observed in all these cases: The appearance of bread and wine remains, even as the substance of flesh is scientifically identified. This is in keeping with our understanding of transubstantiation: that the consecrated elements become the Body and Blood of Christ without losing the appearance and other sensory qualities of bread and wine. Finally, the sample does not seem to decompose, even after centuries. Thus, in Bolsena for example, the bloodstains on the marble are still visible, as if being impossible to clean off.
Although flesh and blood are not always visible in the Eucharist, concludes Father Ziombra, the presence of the Body of Christ is none the less certain in the eyes of faith. "This is what these miracles have reminded us of since 1300," says the prelate: "The miracle continues every day on the altars of all the churches in the world."
**************************************************
**************************************************
**************************************************
Happy Tau Day – June 28 – July 2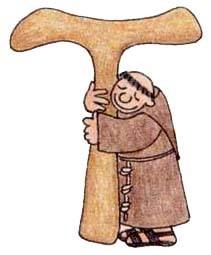 **************************************************
Saints for Sinners
I would like to introduce a book I recently read. It's so impressive that I like to share this book with the brothers and sisters in the Fraternity.
It's "Saints for Sinners." The author is Alban Goodier (early 1900th), a Jesuit and bishop. It includes stories of nine saints. The stories show how God guided each of the saints in a unique way and had them overcome their difficulties and trials.
The author's point is:
"God chose the foolish of the world to shame the wise, and God chose the weak of the world to shame the strong, and God chose the lowly and despised of the world, those who count for nothing, to reduce to nothing those who are something, so that no human being might boast before God." (1 Cor 1:27-29).
It includes three Franciscan saints, St. Joseph of Cupertino, St. Margaret of Cortona, and St. Benedict Joseph Labre (OFS).
Amazon Kindle version is free now. (It was $1).
The saints in this book are:
St. Augustin,
St. Margaret of Cortona,
St. John of God,
St. Francis Xavier,
St. John of the Cross,
St. Camillus de Lellis,
St. Joseph of Cupertino,
Bl. Claude de La Colombiere (Saint now),
St. Benedict Joseph Labre.
by James Kim, OFS
**************************************************
**************************************************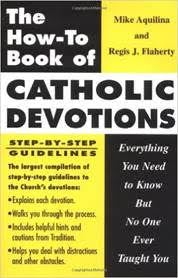 **************************************************
Prophets
"We must be the change we wish to see in the world."
Mohandas Gandhi
**************************************************
**************************************************
Bequest Pamphlet
Our National Bequest and Endowment Committee, chaired by National Councilor Mary Frances Charsky, has generated a Bequest Form (Pamphlet) for those who would like to continue to support the legacy of the Secular Franciscan Order when our journey has ended.
The pamphlet reminds our sisters and brothers that we are a family and our legacy can be remembered in several ways through contributions and through prayers. As a family, we plan to continue to support each other.
In Matthew's Gospel (Matthew 6:1-6, 16-18):
"A very good way of atoning for our sins is by being generous to the poor. Fasting is better than prayer, but almsgiving surpasses both, for love covers a multitude of sins. Nevertheless, prayer delivers the soul from death if it proceeds from a good conscience."
To view the Bequest Pamphlet click on the URL's below:
If you are having trouble downloading this form please contact Mary Frances (mfcharsky@gmail.com)
**************************************************
Saint Francis – The Precious Witness the Beauty of Creation
In the heart of those who joined Francis, love for Creation that will be experienced in the relationship with nature appeared as the opposition to a flawed human society.
Many of the historical interpretations of the life of Saint Francis focused on the high degree of respect that the saint of Assisi had for all creation and its affinity with the world of animals. The unanimous opinion of historians is that this vocation to the confrontation with nature represented, with Francis, something new and revolutionary in Christianity.
There are, however, in the hagiographic tradition, some previous lesser-known saints' lives that in addition to the better known Saint Antonio Abate, could be juxtaposed to the interaction of Saint Francis with Creation is the case of a seventh-century saint, Cuthbert Lindisfarne, from an island in the Farne in the North East of England, and Godric of Finchale Abbey (located near Durham, England) the saint lived between the XI and XII century. But in the lives of these two saints, there is the same attitude "modern" approach to natural resources, founded in the lives Franciscans handed down by Thomas of Celano and Bonaventure.
The Canticle of the Sun, which is the author Francis himself, in addition to the news of the sacred writers, is a document that allows you to have a direct perception of "naturalism" of the saint developed upon his experience as a hermit. The attitude of Francis, which involves a series of close encounters with nature to elevate the whole of creation, was a trend that had existed for centuries, exemplified earlier by the Cistercians. But the saint of Assisi brought it to absolute fulfillment.
The main themes of the Franciscan tradition are related in Creation – non-hostile to man. There are signs, however, some miracles of Francis where there is a clash between man and nature, as in the episode narrated by Thomas of Celano regarding the liberation of the town of Greccio by wolves and hail: when the saint freed from these punishments the population of Greccio lived prosperous and peaceful; situation, this, which inevitably brought back the city to fall into sin. The people of Greccio, then, was punished with a return of those most devastating natural plagues, and a fire destroyed the village Avenger (Second Life ).
Other information that the sources handed down, perhaps less miraculous but closer to everyday life, are sufficient in themselves to show the solemn pact of friendship that Francesco established with Creation: a hawk usually herald Francis, during the nights of retreat to La Verna, prayer time at the exact moment when the saint himself was accustomed to rise; but when the saint fell ill and would interrupt his prayers, the Raptor showed considerate and gave no signal so early awakening ( Second Life ). A pheasant donated to the saint became so attached to Francis who refused to eat away from him; in another episode of the saint, he summoned a cicada to sing praise to God. (Second Life ).
In the heart of those who joined Francis, love for Creation is experienced in the relationship with nature and appears as the opposition to a flawed human society, that was all about the value of trade and interest. While a life that revolves within the cycle of nature, pure breath of Creation, can give rise to more extensive citizenship, not enclosed within the walls of the cultural limits of human history.
Marco Iuffrida – Historical – Assisi Newsletter
**************************************************
**************************************************
**************************************************
**************************************************
Thomas Aquinas on Nature and Grace
7 Reasons to Love Thomas Aquinas
Did Saint Thomas Aquinas Deny the Immaculate Conception?
Thomas Aquinas on the four sections of Hell
Creation of Eve: Is Woman a Misbegotten Male? Aristotle vs Thomas Aquinas
**************************************************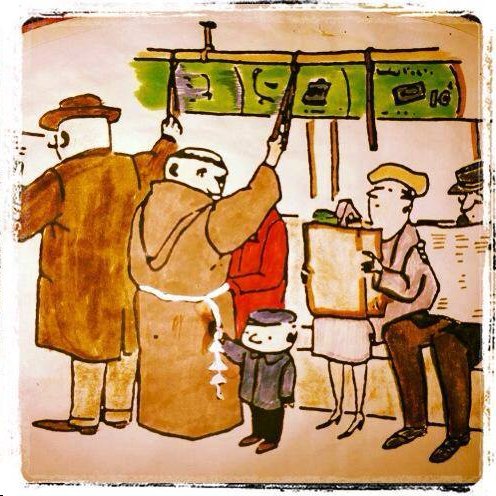 **************************************************
A New Manuscript on the Life of St. Francis, the exceptional discovery that fills us with joy
New aspects about the life of St Francis have now emerged from the past. More than just mere fragments or indirect quotes from contemporary works, these details are from the second oldest volume on the life of the Saint from Assisi, which was unknown until today.
Located in a private library collection, it was found in a seemingly insignificant manuscript, absent from library catalogs. The tiny codex (12 x 8 cm) is at the center of a historiographical issue — both vast and complex — which has continued uninterrupted since the first half of the 13th century. The search for biographical evidence inconsistent with the Poverello's official biography (the Legenda, by Bonaventure, approved in 1263) has been both a cross and blessing for generations of Medievalists. Overlooked for so many years, the book landed in our hands unscathed, perhaps for its seeming paltriness: it is a small Franciscan codex both "humble and poor, without decorations or miniatures", explains Jacques Dalarun, who made the discovery. From Paris, the Medievalist scholar told about his exciting search which turned into a surprising paleographic detective story.
How did you find the manuscript?
Thanks to an email from my colleague Sean Field, who teaches at the University of Vermont and who — I'd like to point out — is happily married. He isn't a Franciscan friar, as I saw written in the press over the last few days! Knowing that I have long been studying biographical witnesses of Francis, Sean told me about the upcoming auction of a manuscript that might have been of interest to me. Thanks also to the accurate and insightful work of Laura Light, the scholar who prepared the description of the manuscript for the American auction house which placed it on the market last year. I had been looking for this text for seven years. In the course of my research, I had found fragments and traces of it in various places and all signs led to the existence of a kind of an intermediary text by Tommaso da Celano, after the first draft of the Legenda and before Vita which, we know, was composed under the Generalate of Brother Elias. Finding this text was a very, very precious confirmation, and it clearly brings great joy. Let's say that this discovery was rain on parched land.
When did you realize that the Latin text on your computer screen wasn't a 13th-century Umbrian florilegium on the life of Francis but an unknown work by Tommaso da Celano?
By deciphering the prologue. There were images of the manuscript on the website — not the highest quality images but still legible, albeit with a bit of difficulty. Laura Light's description of the codex quoted my work, citing the possibility that it could have been an important piece of the puzzle. At that point, I was concerned about making the text available to scholars. If it had been bought privately, this wouldn't have been automatically guaranteed. Thus I went to the head of the Manuscript Department of the National Library of France which, after negotiating with the auction house, bought the book. In the meantime, since last September, I have been able to study the text in greater depth and prepare the Latin edition and translate it into French. Translations into Italian and English have also begun. The news was released to the French press on 16 January. It wasn't appropriate to make the announcement before, in order to avoid interference with the ongoing negotiations. Also, I wanted to have a precise idea of its chronological position and the content of the manuscript.
What aspects of the text did you find interesting?
It is a summary, written between 1232 and 1239, of the first version of the Legenda, considered too long by its contemporaries. In addition new elements have been added and, after careful reading, it becomes clear that the author's reflection becomes deeper over time, especially on the theme of poverty and love for creation. Tommaso da Celano was a very profound man and he never stopped reflecting on the teachings of Francis. In a certain sense, we could say that he is his biographer. With the passage of time, he learns… that he didn't truly understand Francis' message, that he wrote about it but didn't truly understand it. It is a vast text: the Latin edition is about 60 pages long. Many comments which were in the first version have been eliminated, and there are some new points. There was far more emphasis on the reality of the experience of poverty, of experiri paupertatem, not in a symbolic, allegorical or strictly spiritual sense, but in a real way. It meant wearing the same clothes and eating the same food as the poor. The theme of brotherhood with all of creation is also enhanced. In the beginning, Tommaso spoke about this as something to be admired, as strange and amazing, but largely outside of his own experience. It's well written but distant. On rewriting it, instead, he reflects on the fact that brotherhood with creation, not just beings without reason and human beings: it is an anti-identity discourse. We are different but we are brothers because we all descend from the paternity of the Creator. Therefore, I do not agree with those who say: "Francis loved nature". That's a pagan concept. Francis loved his brothers, men, and animals alike because we are all children of the same Creator.
Is there one point which especially struck you?
An episode which we already knew about but which is told differently than the so-called legenda trium sociorum. What we can read now is probably the older and more authentic version. It speaks about Francis' visit to Rome, but not as the pilgrimage of an already converted person, who embraced the religious life. In this case, it describes the business visit of a merchant, who is struck by the poverty of the beggars he sees near St. Peter's. He asks himself if he would be able to survive a similar experience. It has nothing to do with the sugarcoated version that was subsequently disseminated: that Francis, already a friar, bends down at the pain of those he encounters on the street. The contrast is much stronger here it isn't a gradual change but a real shock. Tommaso also adds other specific and concrete details. He explains that Francis repaired the holes in his tunic using the threads of tree bark and grasses which he found in the field, just like those who had absolutely nothing, not even a needle to sew with.
What remains to be understood….
The mystery is just beginning. Who had this book in their pocket? For whom was it written? Probably a friar minor near Assisi. Who might have been aware of these texts? Brother Leone, or perhaps Brother Luigi Pellegrini. Keeping in mind that Vita is only 15 folios, one-eighth of the volume. The manuscript also contains Francis' Admonitions, in addition to many other things. There is still much to be understood. Interestingly enough, this testimony has resurfaced from the past in a historic moment which is witnessing both vast economic expansion and large pockets of poverty like that of the 13th century. It is a beautiful patrimony from the first Francis to the current Pope, who is currently writing an encyclical about love fore creation.
**************************************************
Death with Dignity
Real-life stories that teach you many things in life. Some things to think about before it is too late
These are based on true incidences both wonderful and inspirational.
1. Today, I interviewed my grandmother for part of a research paper I'm working on for my Psychology class. When I asked her to define success in her own words, she said, "Success is when you look back at your life and the memories make you smile."
2. Today, I asked my mentor – a very successful businessman in his 70s- what his top 3 tips are for success. He smiled and said, "Read something no one else is reading, think something no one else is thinking, and do something no one else is doing."
3. Today, after a 72-hour shift at the fire station, a woman ran up to me at the grocery store and gave me a hug. When I tensed up, she realized I didn't recognize her. She let go with tears of joy in her eyes and the most sincere smile and said, "On 9-11-2001, you carried me out of the World Trade Center."
4. Today, after I watched my dog get run over by a car, I sat on the side of the road holding him and crying. And just before he died, he licked the tears off my face.
5. Today at 7 AM, I woke up feeling ill but decided I needed the money, so I went into work. At 3 PM I got laid off. On my drive home I got a flat tire. When I went into the trunk for the spare, it was flat too. A man in a BMW pulled over, gave me a ride, we chatted, and then he offered me a job. I start tomorrow.
6. Today, as my father, three brothers, and two sisters stood around my mother's hospital bed, my mother uttered her last coherent words before she died. She simply said, "I feel so loved right now. We should have gotten together like this more often."
7. Today, I kissed my dad on the forehead as he passed away in a small hospital bed. About 5 seconds after he passed, I realized it was the first time I had given him a kiss since I was a little boy.
8. Today, in the cutest voice, my 8-year-old daughter asked me to start
recycling. I chuckled and asked, "Why?" She replied, "So you can help me save the planet." I chuckled again and asked, "And why do you want to save the planet?" Because that's where I keep all my stuff," she said.
9. Today, when I witnessed a 27-year-old breast cancer patient laughing hysterically at her 2-year-old daughter's antics, I suddenly realized that I need to stop complaining about my life and start celebrating it again.
10. Today, a boy in a wheelchair saw me desperately struggling on crutches with my broken leg and offered to carry my backpack and books for me. He helped me all the way across campus to my class and as he was leaving he said, "I hope you feel better soon."
11. Today, I was feeling down because the results of a biopsy came back malignant. When I got home, I opened an e-mail that said, "Thinking of you today. If you need me, I'm a phone call away." It was from a high school friend I hadn't seen in 10 years.
12. Today, I was traveling in Kenya and I met a refugee from Zimbabwe. He said he hadn't eaten anything in over 3 days and looked extremely skinny and unhealthy. Then my friend offered him the rest of the sandwich he was eating. The first thing the man said was, "We can share it."
The best sermons are lived, not preached…
**************************************************
What are the most common names among Italian children? Francisco and Giulia
St. Francis of Assisi, patron of Italy, loved by believers and non-believers, among the most revered figures of the Catholic Church, respected by followers of other religions and all those who believe in the values of peace, environmental protection and of creation.
But even holy records. The name of the Poor – Francesco – is, in fact, in Italy the most popular name for males. For girls, however, the name is Giulia. This is what emerges from the latest survey done by Istat on the occasion of the 2009 report, in reference to the data on the birth rate of the population relative to 2008. A recent ranking on the analysis of more than 30 thousand different names for the same number of males and for females. The first time that Istat made a similar ranking was in 2004. In the last survey names, Francesco and Giulia confirmed their supremacy.
For males, the most common names are Francis, especially in the center-south, and Alexander, Center-North, which are the most popular in six Italian regions, followed by Matthew that prevails in Valle d'Aosta, Liguria, and Friuli Venezia Giulia.
As for the girls, the record remains confirmed the name Giulia although, in the period 2004-2008, there was a decrease of about 25% in the proportion of girls that have been given this name. Increasingly common, however, in the same period of time as Sofia. In Calabria, the presence of children who are called by the name Francis is particularly high: about 6/100 children are called Francis, compared to an average of about four Italian children. The regions of Campania and Sicily are those who maintain a kind of territorial peculiarities compared to the preferences expressed at the national level: here the most common names are respectively Antonio and Giuseppe who, despite being quite common throughout Italy, are only half of the ranking. Among the female names in the province of Bolzano that deviate more than the average Italian; the most common name given to girls is Anna, a name that is found only in eleventh place on the list. Orazio La Rocca
**************************************************
The Power of Prayer
Someone has said that if Christians really understood the full extent of the power we have available through prayer, we might be speechless. During WWII there was an adviser to Churchill who organized a group of people who dropped what they were doing every day at a prescribed hour for one minute to collectively pray for the safety of England, its people, and peace. There is now a group of people organizing the same thing here in America. If you would like to participate every evening at 9:00 PM Eastern Time (8:00 PM Central) (7:00 PM Mountain) (6:00 PM Pacific), stop whatever you are doing and spend one minute praying for the safety of the United States and for a return to a Godly Nation. If you know anyone else who would like to participate, please pass this along. Our prayers are the most powerful asset we have. – Jerry Yu, OFS
**************************************************
Finding Joy So That We May Serve Others
Joy is the infallible sign of the present of God – Pierre Teilhard de Chardin
SORROW AND JOY ARE COMPATIBLE
So also you have sorrow now, but I will see you again, and your hearts will rejoice, and no one will take your joy from you." [John 16:22]
"Count it all joy, my brothers, when you meet trials of various kinds, for you know that the testing of your faith produces steadfastness." James 1:2-3
Blessed are you when people hate you, when they exclude you and insult you and reject your name as evil, because of the Son of Man. Rejoice in that day and leap for joy, because great is your reward in heaven. For that is how their ancestors treated the prophets." –Luke 6:22-23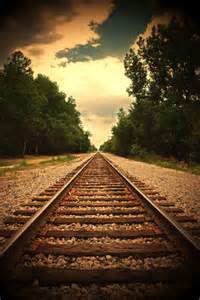 Reflection on Sorrow and Joy: Both run parallel until at some point they merge together at the horizon—at that point in our lives when we are able to "live into" our pain and see the joy of the Lord.
JOY IS A GIFT OF THE HOLY SPIRIT
But the fruit of the Spirit is love, joy, peace, patience, kindness, goodness, faithfulness," [Galatians 5:22]
JOY IS BOTH COMPATIBLE WITH SORRY AND COMES FROM THE HOLY SPIRIT
"And you became imitators of us and of the Lord, for you received the word in much affliction, with the JOY of the Holy Spirit," 1 Thessalonians 1:6
JOY IS A SIGN OF GOD'S PRESENCE
These things I have spoken to you, that my joy may be in you, and that your joy may be full." [John 15:11]
Shout, and sing for joy, O inhabitant of [Margaret of Cortona Region], for great in your midst is the Holy One of Israel." Isaiah 12:6
Though you have not seen him, you love him. Though you do not now see him, you believe in him and rejoice with joy that is inexpressible and filled with glory," 1 Peter 1:8
Our mouths were filled with laughter, our tongues with songs of joy. Then it was said among the nations, "The Lord has done great things for them." The Lord has done great things for us, and we are filled with joy. – Psalm 126:2-3
JOY IS IN RELATIONSHIP WITH OTHER VIRTUES
May the God of hope fill you with all JOY and peace in believing, so that by the power of the Holy Spirit you may abound in hope. Romans 15:13
Be full of JOY in the Lord always. I will say again, be full of JOY. Let everyone see that you are gentle and kind. The Lord is coming soon" Philippians 4:4-5
For the kingdom of God is not a matter of eating and drinking but of righteousness and peace and JOY in the Holy Spirit." Romans 14:17
May the God of hope fill you with all JOY and peace in believing, so that by the power of the Holy Spirit you may abound in hope. Romans 15:13
JOY CASTS OUT FEAR
And the angel said to them, "Fear not, for behold, I bring you good news of great joy that will be for all the people." Luke 2:10
JOY VANQUISHES EVIL
The hope of the righteous brings joy, but the expectation of the wicked will perish. Proverbs 10:28
JOY AND SALVATION
Jesus said, "The kingdom of heaven is like treasure hidden in a field. When a man found it, he hid it again, and then in his joy went and sold all he had and bought that field" – Matthew 13:44
JOY IS WRAPPED UP IN RELATIONSHIP!
Put on then, as God's chosen ones, holy and beloved, compassionate hearts, kindness, humility, meekness, and patience, bearing with one another and, if one has a complaint against another, forgiving each other; as the Lord has forgiven you, so you also must forgive. And above all these put on love, which binds everything together in perfect harmony [and I add JOY]. Colossians 3:12-14
Listen to each scripture reading and allow the words, images, or sentences in the readings resonate with your personal life experiences. Stay with those insights and allow them to comfort you and give you the strength to serve God and your brothers and sisters.
QUESTIONS
Through what periods of my life have I found myself most joyful?
In what ways has my own suffering been the birth canal for me to know deeper joy in being alive?
Who in my life is the source of joy?
Have I ever experienced joy in one of the worst times of my life?
Anne Mulqueen, OFS—September 27, 2014
**************************************************
**************************************************
Secular Franciscan Order Urges People of Good Will To Take a Cue from the Example of Pope Francis
KANSAS CITY — Leaders of the Secular Franciscan Order have issued an appeal to "all people of goodwill" to take a cue from the example of Pope Francis and embrace the world in love in their everyday lives.
"Pope Francis embraces the ideals close to the heart of Saint Francis of Assisi himself, including love for the poor and marginalized, care for creation, and peacemaking," the Order's national chapter said in a statement while meeting in Kansas City, KS, Oct. 19. "He vividly shows us that no individual is far from the heart of God, and thus, no individual may be rejected."
The leaders, representing more than 13,000 Secular Franciscans across the U.S. and in Guam, cited the pope's "bold peacemaking initiatives," including the "daring call to the world to fast and pray" over the war in Syria. "We wish to affirm and promote the spirit of nonviolence and reconciliation embodied by his words and witness… We support his efforts to embrace the world in love and to remind us of our call to be accepting of all people, recognizing that in mercy there is also justice."
They added: "As Secular Franciscans we pledge to work together to build a society which embraces these Gospel values. We, therefore, commit ourselves to prayer and compassionate action."
**************************************************
Chapter of the Secular Franciscan Order
"To follow Jesus means putting him first and stripping ourselves of all the things that oppress our hearts." -Pope Francis
We, the members of the National Fraternity of the Secular Franciscan Order, have gathered at Savior Pastoral Center in Kansas City, KS, from October 15 through 20, 2013. Called to be bearers of peace, we welcome the bold peacemaking initiatives of Pope Francis. We wish to affirm and promote the spirit of nonviolence and reconciliation embodied by his words and witness.
We believe the seemingly inevitable build-up toward war in Syria was halted in part because of Pope Francis' daring call to the world to fast and pray. Many efforts, including his, resulted in a nonviolent resolution of that stand-off. We support his efforts to embrace the world in love and to remind us of our call to be accepting of all people, recognizing that in mercy there is also justice.
We publicly and strongly affirm the Holy Father as he continues to model the consistent ethic of life in his commitment and fidelity to Catholic Social Teaching. We rejoice that Pope Francis embraces the ideals close to the heart of Saint Francis of Assisi himself, including love for the poor and the marginalized, care for creation, and peacemaking.
We exhort all our sister and brother Franciscans, all Catholics and Christians, and all people of goodwill to heed the example of Pope Francis as he daily models the heart and soul of charity and works for the betterment of humankind. He vividly shows us that no individual is far from the heart of God, and thus no individual may be rejected. As Secular Franciscans, we pledge to work together to build a society that embraces these gospel values. We, therefore, commit ourselves to prayer and compassionate action.
**************************************************
St. Joseph Cupertino Website Administrator: blongosfo@gmail.com