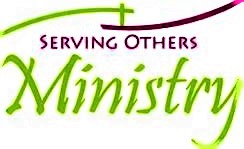 Making Sleeping Mats out of Plastic Shopping Bags
For several years, our sister, Geri Flynn, OFS has been busy making sleeping mats out of plastic shopping bags for our homeless sisters and brothers at the Franciscan Center in Baltimore. Geri has now moved to Florida and no longer makes mats for the Center.
Geri tells us, "crocheting or knitting these sleeping mats for those who find themselves homeless has been such a pleasure. In addition to providing a lightweight, waterproof surface between the person and the cold, wet ground, they are also an amazingly positive way to utilize plastic bags!"
"Each mat uses up to 500 bags and Geri found so many people were happy to save their bags for her. "If anyone wishes to learn how to crochet the mats, please see the video below for easy Instructions" or email Geri for more information angelbarty@aol.com
Below are a few pictures of sleeping mats crocheted by Geri:
This is a wonderful ministry any time of the year, it would be great to have other fraternity's take on this apostolate, winter is upon us and these mats are so much needed at this time. Please ask your fraternity to help us keep our sisters and brothers dry in the Spring and Summer and warm in the Winter.
Sponsored by the St. Joseph Cupertino Fraternity